NEXT CITU: Tuesday, December 1, 2020
Tuesday, November 17, 2020
Featured Headlines
CalChamber Companies in the News
First United Airlines Flight Offering Free Transatlantic COVID-19 Testing Takes Off
United Airlines, November 16, 2020
Johnson & Johnson Initiates Second Global Phase 3 Clinical Trial of its Janssen COVID-19 Vaccine Candidate
Johnson & Johnson, November 16, 2020
United Airlines Now Using CalChamber Member Clorox's New Electrostatic Sprayers to Disinfect Airport Terminals
The Clorox Company, November 11, 2020
CalChamber Members Walmart and Cruise Team Up to Pilot All-Electric Self-Driving Delivery Powered by 100% Renewable Energy
Walmart, November 10, 2020
Walmart Shares Additional Plans to Support Veterans and Military Spouses
Walmart, November 10, 2020
Trade Policy
From the White House
Joint Statement on Human Capital Development at the 8th ASEAN-U.S. Summit
November 13, 2020
From the U.S. Department of Commerce
U.S. Departments of Labor, Commerce and Education Sign Six Party Joint Declaration of Intent with Germany
November 12, 2020
From the U.S. Department of State
The United States Welcomes Cessation of Hostilities Between Armenia and Azerbaijan and Announces New Assistance to Respond to the Nagorno-Karabakh Humanitarian Emergency
November 17, 2020
United States and United Kingdom Sign Civil Air Transport Agreement
November 17, 2020
Strengthening Transatlantic Ties with Georgia
November 17, 2020
Indo-Pacific Transparency Initiative
November 14, 2020
Release of the U.S. Indo-Pacific Strategy-Republic of Korea New Southern Policy Joint Fact Sheet
November 13, 2020
The United States of America and The Republic of Korea on Working Together to Promote Cooperation between the Indo-Pacific Strategy and the New Southern Policy
November 13, 2020
U.S.-ASEAN Smart Cities Partnership (USASCP): Sharing Expertise Between Cities to Benefit the People of ASEAN
November 13, 2020
United States and ASEAN: A Billion Futures Across the Indo-Pacific
November 13, 2020
The United States and France: Allies, Partners, Friends
November 13, 2020
U.S. Support for Digital Transformation in Latin America and the Caribbean
November 10, 2020
Joint Statement on the Japan-U.S.-Brazil Exchange
November 10, 2020
From the Bureau of Economic Analysis
Activities of U.S. Affiliates of Foreign Multinational Enterprises, 2018
November 13, 2020
From the Export-Import Bank of the U.S.
On Veterans Day, EXIM Chairman Reed Highlights EXIM Support for Veteran-Owned Small Businesses
November 11, 2020
On Veterans Day 2020, Chairman Reed Announces EXIM Partnership with Department of Defense's SkillBridge Program to Give U.S. Military Service Members Additional Job Experiences for Post-Military Careers
November 11, 2020
From the World Trade Organization
WTO Marks its 25th Anniversary
November 17, 2020
New Initiatives Launched to Intensify WTO Work on Trade and the Environment
November 17, 2020
High-Level Event Underscores Trade and Environment Links for Sustainable COVID-19 Recovery
November 16, 2020
DDG Agah Urges APEC Ministers to Help WTO Deliver Results
November 16, 2020
Trade and Environment Week to Debate Key Issues, Showcase Examples of Sustainable Trade
November 12, 2020
Trade Agreements
Africa Free Trade Bloc Seeking "Innovative" Ways to Launch on Jan. 1
NASDAQ, November 17, 2020
UK and US Sign Aviation Agreement to Protect Vital Travel Links
UK Department for Transport, November 17, 2020
BRICS Summit to Discuss Trade, Cooperation: S. African Presidency
XinhuaNet, November 17, 2020
Kenyan Manufacturers to Increase Production to Tap into Africa's Free Trade Deal
XinhuaNet, November 16, 2020
EU, UK Enter Tension-Filled Week Seeking Post-Brexit Deal
AP, November 16, 2020
Taiwan Talks Up Trans-Pacific Trade Pact After Exclusion From New Deal
Reuters, November 5, 2020
Ghana Loses Faith on UK Trade Deal
The Telegraph, November 15, 2020
Johnson Dream of a U.K.-U.S. Trade Deal Hits Biden Reality Check
Bloomberg, November 13, 2020
The UK–Vietnam Free Trade Agreement Could Be a Strategic Surprise
East Asia Forum, November 12, 2020
Trudeau Says He Expects Trade Deal with U.K. Can Be Done Before 2021
CBC, November 11, 2020
Malaysia Sets Preconditions for Resumption of TPP Talks
Vietnam Plus, November 11, 2020
Federal
U.S. Exporters Coming Up Empty in Scramble for Outbound Containers
The Wall Street Journal, November 15, 2020
Trump National Security Adviser to Lead US Delegation for Southeast Asia Summit
The Hill, November 14, 2020
U.S. Dairy Producers Push Washington to Find Better Trade Terms
Bloomberg, November 13, 2020
USMCA Makes Working Class Americans Integral to Future US Trade Policy
PLANT, November 13, 2020
Opinion: Congress Has a Duty to Enforce Foreign Trade Deals
The Detroit News, November 12, 2020
California
Californians to Have Most Power in the Federal Government Since at Least Reagan. Now What?
Los Angeles Times, November 13, 2020
Port of Long Beach Processes Another Record Number of Containers
Bloomberg, November 12, 2020
More International Articles
Argentina Meat Industry Plans Investments to Increase Exports 33% in Three Years
MercoPress, November 17, 2020
Oil Rises on Latest Vaccine Breakthrough, China Demand Recovery
American Journal of Transportation, November 16, 2020
Macron Says EU Can't Go Back to Relying on U.S. Under Biden
American Journal of Transportation, November 16, 2020
Surprise Cargo Surge Could Surpass Last Year's Holiday Period
American Journal of Transportation, November 16, 2020
Global Food Supplies Weather Coronavirus Pandemic
The Wall Street Journal, November 12, 2020
Mexico's Top Trade Negotiator Says Returning to Private Sector
Agriculture, November 11, 2020
US-Mexico Partnership Will Get More Prickly
American Journal of Transportation, November 12, 2020
Drone Taxi Flies Over Seoul in First Test Flight
The Korea Herald, November 11, 2020
Colombia Hopes to Maintain U.S. Investment Under New Administration
Reuters, November 11, 2020
National Edition – available for complimentary further distribution.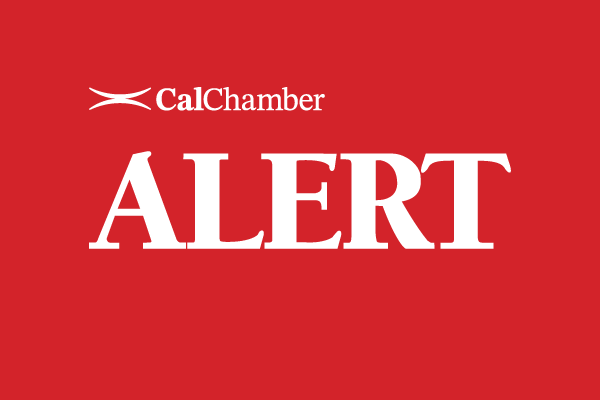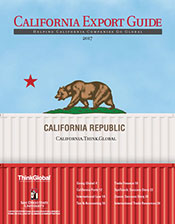 The California Export Guide is published by ThinkGlobal Inc. in partnership with the Center for International Business Education and Research (CIBER) at San Diego State University. The guide provides expert advice and information for exporters.



You can view the entire
Trade Update on our website.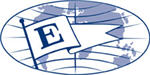 President's Export Award Recipient
Visit CalChamber.com/International for export/import information, trade stats, trade policy, FAQs and more.

Upcoming Events:

Trade Mission: Business Opportunities n the Caribbean
11/15/2020 – 11/20/2020
Smart City Expo World Congress
11/17/2020

Webinar: California-Colombia Trade and Investment Week
11/17/2020 – 11/19/2020

Virtual Taiwan Anti-Epidemic Digi X Tech Solutions Online Biz Meeting
11/19/2020

Virtual Taiwan Green Products and Energy Online Biz Meeting
11/26/2020

Virtual Taiwan Hardware Online Biz Meeting
12/8/2020



Webinar: USMCA - The Near-Shoring and Re-Shoring Solution
12/10/2020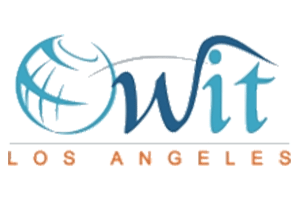 WIT-LA Virtual 2020 Global Trade Awards
12/10/2020

Taiwan Trade Shows 2021
3/01/2021 - 10/30/2021
2021 SelectUSA Investment Summit
6/6/2021 – 6/9/2021

Expo Dubai 2021
10/1/2021 – 3/31/2021

12th World Chambers Congress: Dubai 2021
11/23/2021 - 11/25/2021


California Coalition
for Free Trade
A broad-based group of companies and business organizations working to secure a national free trade agenda.
Join or Learn More
Resources:
California Congressional
Delegation Pictorial Roster
California Congressional
Committee Assignments
California Legislative Pictorial Roster

International Job Positions

Trade Promotion Opportunities

PODCAST: The Trade Guys, Center for Strategic and International Studies

PODCAST: Global Translations, Politico
Federal Government:

The White House

Biden Transition Page

The U.S. Senate

The U.S. House of Representatives

U.S. State Department

U.S. Department of Commerce

U.S. Trade Representative

U.S. Small Business Administration

Export-Import Bank of the U.S.
State Government:
Governor

California State Senate

California State Assembly

California Department of Finance


GO-Biz Monthly International Trade Newsletter




Free eNewsletters
Receive free eNewsletters to help keep you up to date on the laws affecting you and your business. To subscribe to any of the newsletters, visit this link.

Connect with CalChamber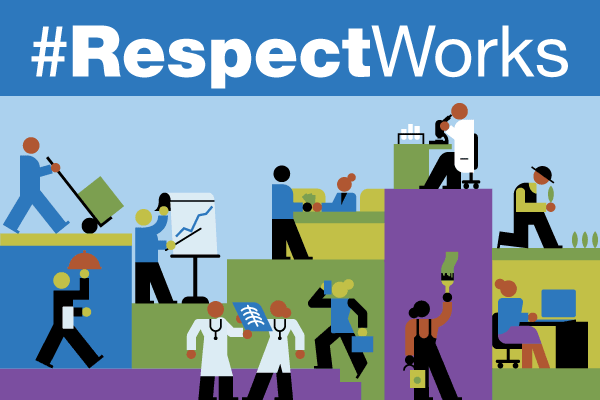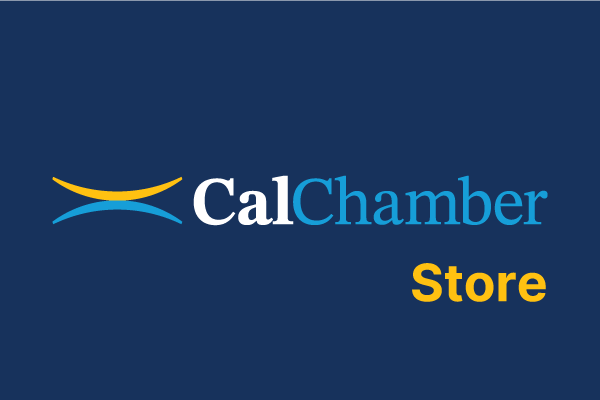 Susanne Stirling, Vice President International Affairs

Nikki Ellis, Assistant, International Affairs
Note: This email is being sent to members of the CalChamber Council for International Trade; CalChamber members with international interests; local, binational and American chambers of commerce abroad; the consular corps; California congressional delegation, selected U.S. and California government officials; and representatives of business and trade associations.

In addition, a National edition is available for distribution.
If you would like to be added to the subscriber list for this free e-newsletter, please click here.
To unsubscribe from Trade Update,
please email us.
1215 K Street, Suite 1400
Sacramento, CA 95814
916 444 6670
www.calchamber.com/international international@calchamber.com