Telecommuting
Fixing Labor Law Obstacles Will Help Employers Offer Flexibility Workers Need
On March 19, 2020, Governor Gavin Newsom issued a stay at home order in response to COVID-19. As a result, many nonessential workers began telecommuting. Schools and child care centers closed.
Employers scrambled to make sure employees had access to computers, cell phones and internet. Families turned kitchen tables and bedrooms into home offices and remote learning classrooms. As 2021 begins, it remains to be seen whether work from home or remote learning situations will change any time soon. But even if telecommuting is no longer mandatory due to COVID-19, it already has become a popular concept among employees who need more flexibility in their lives and environmental groups looking to reduce
the number of single-car commuters on the road. Although many employers would like to continue to offer their employees more flexible working options like telecommuting, California's rigid wage and hour laws make offering those options difficult.
California Minefield  of Labor Laws Discourages Telecommuting
While many employers quickly changed their workforce due to COVID by transitioning employees to telecommuting, it is not without risk under California labor laws. California's outdated, inflexible wage and hour laws never contemplated telecommuting and actually could limit employers from continuing to offer telecommuting as an option after COVID, even if employees prefer it.
For example, a nonexempt employee who starts working at 8 a.m. must start their break no later than their fifth hour of work, 1 p.m., no exceptions, even if the employee is working at home. They cannot enter into an agreement with their employer to take their break later in the day. They cannot skip that break to shorten their work day. Employees cannot opt to work four 10-hour days to get an extra day off a week unless two-thirds of their coworkers agree to that schedule through a lengthy secret ballot process. Absent that secret ballot process, overtime must be paid whenever an employee works more than 8 hours in the day. This is true even if an employee answers an email at home after work hours in violation of an employer's policy.
Employers are completely dependent on employees to record accurately all hours worked, which employers are required to track. Employees must be reimbursed for all job-related expenditures even if the employee is not incurring any additional costs. A large number of notices and posters are required to be put up at the workplace, which could include an employee's home, and the state has not provided any guidance as to how to disseminate those notices to employees working remotely.
What makes these laws difficult to comply with is that employers have extremely limited control over employees working at home. A supervisor cannot physically see when an employee is taking a break or if they are working unauthorized overtime or while off the clock. Although theoretically an employer is not required to "police" employees to make sure they take meal and rest breaks, in practice, employers must monitor breaks to avoid liability exposure.
Even if employees are taking late or short breaks by choice, settlement value for these lawsuits is dictated by timekeeping data and an assumption that the employer will have great difficulty showing that employees were taking late or short breaks by choice rather than because of the employer's actions. Similarly, it is difficult to litigate off-the-clock work claims when an employer cannot see what an employee is doing.
Regarding employee safety, employers may be liable for workers' compensation claims that occur in an employee's home, even if the employer has no control over the premises. For example, the Workers' Compensation Appeals Board has upheld findings of liability for injuries caused by employees falling while working at home. Further, Cal/OSHA requires employers to develop an ergonomics plan to minimize repetitive motion injuries. Any such injuries would likely be covered by workers' compensation, even if the employer has no way to control the employee's home office setup.
Perhaps the most difficult requirement to navigate for employers is Labor Code Section 2802, which requires employers to reimburse employees for all "necessary" and "reasonable costs" that they incur in direct consequence of their job. The statute is short and vague, with much of its interpretation being shaped by the courts over the years. Most recently, in Cochran v. Schwan's Home Service, Inc. (228 Cal. App. 4th 1137 (2014)), the appellate court held that employers are required to reimburse expenses even when the employee has not incurred additional costs, such as when an employee had an unlimited data plan on their cell phone whether or not they use the phone for work.
The Cochran decision makes it difficult for organizations to determine what costs are reasonable and necessary for telecommuters. What is a necessary and reasonable expenditure when you no longer have access to your office's printer, desktop screen, or chair due to COVID-19? Because employees are now working from home, are employers required to reimburse them for internet? Water? Electricity? Chairs? Rent or mortgage payments? If so, by how much? Will these obligations under Section 2802 change when telecommuting is no longer mandated after COVID-19?
Employers are doing their best to ensure their employees are equipped with everything they need, but are concerned about the effect of the economic recession on cash flow to issue all these reimbursements. Any misstep would expose the employer to costly litigation and disincentivizes them from allowing the telecommuting option when the shelter in place orders are lifted.
Laws affecting telecommuting are scattered throughout various sections of the Labor Code, Government Code, 17 Industrial Wage Orders, and local ordinances. The laws were enacted largely with the idea of employees working in a traditional workplace setting where the employer can exercise control over the employees, whether by scheduling lunch periods, monitoring overtime, keeping accurate time records or providing employees with certain equipment to use or office space.
The laws do not contain any exceptions for telecommuters and no guidance as to how the requirements are to be applied to employees who are not working in a traditional work setting. Any violation, whether intentional or not, tempts litigation.
Wage and hour lawsuits often are brought in the form of class actions coupled with a claim for penalties under the Labor Code Private Attorneys General Act (PAGA). As long as the plaintiff also includes a claim under California's Unfair Competition Law, liability for the most common wage claims can be stretched back to cover four years. Litigating these cases to finality costs hundreds of thousands of dollars in legal defense fees alone, not including the attorney fees an employer may owe if they lose.
Without some relief from the threat of litigation, employers will not be incentivized to allow their employees to telecommute.
Employees, Especially Women, Want More Freedom To Set Their Own Schedules and Work Remotely
Employees want more flexible schedules. A recent survey by the Society for Human Resource Management (SHRM) revealed that 91% of human resources professionals agree that flexible work arrangements positively influence employee engagement, job satisfaction, and retention.
In a recent survey conducted by the California Chamber of Commerce, 86% of polled voters agree (42% strongly) that the state's labor laws should be changed so employees working at home have more flexibility and 92% agree (55% strongly) with policies that would make it easier for businesses to allow employees to telecommute. In November 2020, voters also overwhelmingly approved Proposition 22, which provides flexibility to certain independent contractors to be able to set their own schedules and work for multiple companies at once if they so choose.
According to Corporate Voices for Working Families and WFD Consulting, an in-depth study of five organizations that allow their nonexempt employees to have flexibility in their schedules found that employee commitment was 55% higher and burnout and stress decreased by 57%.
Women and low-income workers have suffered the most from the inability to have flexible schedules, feeling pressured to abandon career goals to care for children and fulfill household obligations. A recent NPR article estimated that close to 900,000 women left the workforce in 2020 to keep up with the demands of child care and household obligations.
During the COVID-19 pandemic and flu or cold season, providing more flexibility for employees who are sick to stay home will also increase public safety. Environmental groups also have recognized benefits of telecommuting. Many have pushed to mandate that employers allow telecommuting to reduce emissions in the Plan Bay Area 2050 proposal.
Employers want to be able to provide this flexibility without fear of a class action or PAGA lawsuit.
2020 Telecommuting Legislation
Over the last decade, there have been repeated attempts to pass legislation to allow for more worker flexibility, such as allowing employees to enter into individual alternative workweek schedules. Those bills have always been defeated, usually not making it past the first committee hearing. It is time to revisit these types of issues as telecommuting and the need for flexibility become more prominent.
Two bills were introduced in 2020 to alleviate some of the burden on employers who have employees who are telecom- muting: AB 1492 (Boerner Horvath; D-Encinitas) and SB 729 (Portantino; D-La Cañada Flintridge). AB 1492 would have made certain clarifications to existing wage and hour laws as they apply to telecommuters and would have limited the situations in which an employee working from home could have brought a claim for a missed meal or rest break. SB 729 would have eliminated the ability to recover PAGA penalties on a meal or rest break claim filed by a telecommuter. Largely opposed by labor groups and trial attorneys, neither bill made it out of the first policy committee.
CalChamber Position
Increased flexibility in work schedules, such as telecommuting, primarily benefits employees. While employers want to accommodate employee requests, they are reluctant to do so if it increases liability risks under California labor laws.
The California Chamber of Commerce supports legislation that limits these legal risks and penalties for employers that are overseeing a remote workforce and have limited control over the worksite or for which there is little guidance about the law's applicability to telecommuters. The Legislature should remove these obstacles so employees can continue to enjoy the personal benefits that telecommuting provides.
January 2021
Latest News
Labor and Employment Bills
Coalitions
Committees
Related Products/Services:
Staff Contact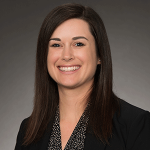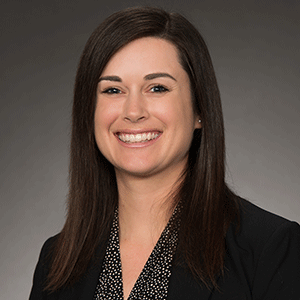 Ashley Hoffman
Policy Advocate
Labor and Employment, Workers' Compensation