Taxing California
Avoiding New Taxes Will Help Private Sector Recover
According to Yelp's September 2020 Economic Impact Report, 163,735 total U.S. businesses on Yelp had closed since the beginning of the COVID lockdowns. The same report noted more than 19,000 California businesses had permanently closed during the same period. As of October 2020, the state's unemployment rate is hovering around 11%.
Despite these sobering figures, California lawmakers proposed a staggering $82.8 billion in new taxes and fees in 2020. Further, Governor Gavin Newsom signed a budget bill that contained hefty tax increases, primarily on businesses, totaling about $8.7 billion over the next three years. In addition, Proposition 15 asked California voters to approve the largest tax increase in state history—approximately $12.5 billion—which would have had a disproportionate impact on small, minority and female-owned businesses.
As California reels from the pandemic-induced recession, lawmakers face a tremendous opportunity to assist in California's recovery. New taxes and fees must be avoided if the state's private sector is going to make a roaring comeback.
California Already a High Tax State
Personal and Corporate Taxes
California has the highest personal income tax rate in the country. In 2016, the top 1% of California income earners paid 46% of the total personal income tax (PIT) revenue, and the top 5% accounted for 66.6% of the total revenue. This overreliance on the top earners for revenue is a strong factor in causing state budget volatility. In other words, there are boom and bust years depending upon the revenue received from top income earners' PIT.
In regard to corporations, California currently imposes a flat 8.84% income tax on all corporations and a 10.84% rate on banks and financial corporations. The state corporate tax rate is the ninth highest in the United States.
Property Taxes and Home Prices
While California property taxes have remained predictable due to 1978's landmark Proposition 13 initiative (see Business Issues article on "Split Roll Property Tax"), housing prices are at an all-time high, translating to high property taxes. As of September 2020, in Los Angeles County, the median sales price rose 14.5% from a year earlier to $710,000, while sales increased 19.9%. In Orange County, the median rose 8.6% to $785,000, while sales increased 29.8%. In Riverside County, the median rose 14% to $447,000. In San Francisco, the median price was $1,665,000. Overall, in September 2020, the median price for a California single-family home reached a staggering $712,430.
Sales Tax
The California sales and use tax rate is the highest in the country at 7.25%. Additionally, local governments are permitted to levy additional local taxes in an amount up to 2% above the state rate, but dispensations can allow the local sales and use tax to exceed this threshold.
Gas Tax
California also is the national leader when it comes to taxing gasoline with a gas tax of 50.5 cents per gallon. Additionally, cap-and-trade auctions increase gas prices an additional 11 cents per gallon.
As set forth above, California is leading the nation in personal income tax rate, sales tax rate, and gas tax rate. The corporate tax rate is one of the highest in the Western United States, while California home prices have the highest national median in the continental United States. Despite this, there will be growing pressure for the Legislature to pass new taxes for more revenue in 2021.
Legislative Action in 2020
AB 398 (Chu; D-San Jose) Headcount Tax
AB 398 would have instituted a tax of $275 per employee for "an entity, including, but not limited to, a limited liability company, corporation, or limited liability partnership, that has more than 500 employees that perform any part of their duties within the state." While California's unemployment rates are soaring, AB 398 would have strongly disincentivized employers to hire beyond 499 employees since employee 500 would have triggered $137,500 in additional taxes.
Proponents of AB 398 argued that the bill was necessary since it would deposit all tax revenues, penalties, and interest collected into a COVID-19 Local Government and School Recovery and Relief Fund. Further, advocates of the bill said the relief fund would provide economic stability to schools and local governments while the economy struggled.
Opponents of AB 398, including the California Chamber of Commerce, which identified it as a job killer, argued that it would have:
• Discouraged the creation of new jobs and the retention of existing jobs;
• Degraded California's economic competitiveness against other states that notoriously compete to attract California's companies by providing tax benefits and other incentives to support businesses; and
• Been regressive, having a disproportionate impact on lower-wage workers.
One of California's true competitive advantages is its skilled workforce. The concentration of skilled and motivated workers in California helps overcome many competitive disadvantages stemming from high taxes, burdensome regulation and vexatious litigation. Employers who depend on skilled workers can justify these other burdens because of the talented employee base. AB 398 would have unnecessarily taxed this valuable resource.
AB 398 never was heard by a committee.
AB 1253 (Santiago; D-Los Angeles)
The CalChamber opposed AB 1253 as a job killer in 2020. The bill sought to increase California's personal income tax (PIT) rate, already the highest in the country, for struggling small businesses and high-income earners, resulting in a reported $6.8 billion tax increase.
AB 1253 would have retroactively increased taxes on small businesses and high-income earners by imposing an income tax surcharge in the following amounts:
• 1% on taxable income exceeding $1 million but less than $2 million;
• 3% on taxable income exceeding $2 million but less than $5 million;
• 3.5% on taxable income exceeding $5 million.
Currently, the highest state tax rate for individuals and sole proprietors is 13.3%. If AB 1253 had been enacted, the 13.3% rate would have risen to 14.3% for incomes greater than $1 million and the state's highest rate would have been increased to 16.8% for incomes greater than $5 million.
Proponents of AB 1253 argued that the bill was a modest proposal that would progressively tax the wealthy and bring in billions of dollars per year to help California address the recession brought on by COVID-19.
Opponents, including the CalChamber, argued that the potential tax increase gave high-income earners pause when determining whether they wanted to continue living in California. California already has the highest income tax rate in the country while states like Alaska, Florida, Nevada, South Dakota, Texas, Washington and Wyoming do not impose any income tax. California's top 1% of income earners paid 46% of the total PIT revenue in 2016. Losing any of California's top income earners would lead to budget volatility and likely exacerbate an already-turbulent business climate.
AB 1253 was heard in the Assembly Revenue and Taxation Committee without receiving a vote.
AB 2088 (Bonta; D-Oakland)
One of the most widely discussed tax proposals last year was AB 2088, which sought to impose an annual "wealth tax" at a rate of 0.4% of a California resident's worldwide net worth in excess of $30 million, or in excess of $15 million in the case of a married taxpayer filing separately. The bill stated that the tax applied to any person who resided in California in the last 10 years.
This bill was the first of its kind in the country and focused solely on a taxpayer's wealth, not income. Approximately 30,400 Californians would have been subject to the tax and it would have produced $7.5 billion annually. Calculations for the tax would have considered all assets and liabilities held by an individual, globally, "capturing the immense levels of accumulated wealth held by the top 0.1% of Californians," according to the bill's supporters.
The author of the bill claimed the wealth tax would generate an estimated $7.5 billion per year for California's vital needs like education, housing, health care, and other state services.
Opponents of the bill never had a chance to voice their concerns, as AB 2088 was not even referred to a policy committee for consideration.
Looking Forward to 2021
Despite California's economic turmoil from the pandemic and voter rejection of Proposition 15 sending a clear message of no additional taxes, the CalChamber expects several bills will be introduced to increase or expand taxes in California. Potentially, all of 2020's failed legislative attempts to increase taxes could be reintroduced. However, Governor Newsom specifically stated, "In a global, mobile economy, now is not the time for the kind of state tax increases on income we saw proposed at the end of this legislative session and I will not sign such proposals into law."
Furthermore, rumors of a services tax (see Business Issues article "Sales Tax on Services") and excise taxes are circulating as well.
CalChamber Position
Increasing personal income and corporate taxes or imposing additional taxes will further harm California's economy and depress business growth. The Legislature should avoid imposing new taxes and instead focus on limiting obstacles to the state's economic recovery.
January 2021
Recent News
Taxation Bills
Committees
Staff Contact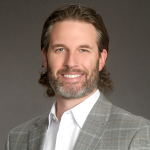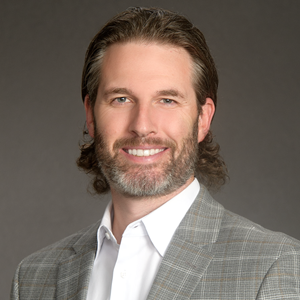 Preston Young
Policy Advocate
Health Care, Taxation