Single-Use Packaging
Legislature Must Balance Impacts on Business, Supply Chains, Cost of Living
Packaging serves several functions in modern economies beyond merely distinguishing one brand from its competitors. Packaging also protects products from damage, extends product shelf lives, provides more efficient means to move goods through the economy and allows companies to communicate directly with and provide important product information to customers. While packaging provides several critical functions in the market economy, when otherwise recyclable or compostable packaging is not properly disposed of, it becomes waste or pollution that could harm the natural environment.
Background
In 2011, the California Legislature passed and the Governor signed AB 341 (Chesbro; D-North Coast; Chapter 476, Statutes of 2011), a law establishing a statewide 75% recycling goal through source reduction, recycling, and composting by 2020, and requiring all businesses and public entities that generate 4 cubic yards or more of waste per week to have a recycling program in place. In addition, multi-family apartments with five or more units also are required to form a recycling program. A decade later, California has failed to reach its AB 341 waste diversion goals. To reach the 75% target goal, California would need to reduce an additional 26 million tons annually.
In 2017, China shocked many advanced economies by announcing its National Sword policy banning the import of 24 categories of scrap materials, including low-grade plastics and unsorted mixed paper, and setting strict 0.5% contamination standards for allowable bales of recyclable material. China's National Sword policy substantially disrupted California's recycling markets because for decades the state relied heavily on China to purchase much of California's recyclable commodities. California exported approximately two-thirds of all curbside collected material to China and other foreign entities. In the past three years, exported recyclables have decreased in California by 1.8 million tons.
This new paradigm in the international recycling marketplace lowered the worldwide price of many scrap materials. What was once a net positive revenue stream for many California local jurisdictions quickly became a significant cost for them. In response, local jurisdictions raised curbside rates to counteract the declining international demand and value for certain scrap. Local jurisdictions cited China's National Sword policy, rising labor and fuel costs, new infrastructure and compliance with SB 1383 (Lara; D-Long Beach; Chapter 395, Statutes of 2016), as the basis for having to raise curbside rates.
SB 1383 established targets to achieve a 50% reduction in the level of the statewide disposal of organic waste from the 2014 level by 2020, and a 75% reduction by 2025. The law provided the California Department of Resources Recycling and Recovery (CalRecycle) the authority to adopt regulations setting stringent organic waste disposal reduction targets and to establish additional reduction targets for edible food. The Department of Finance estimated the cost to implement and build the necessary infrastructure to meet the mandates in SB 1383 would be approximately $20.9 billion.
SB 54 / AB 1080 Saga
The Legislature responded to the collapse of the foreign recyclable materials market with the introduction of SB 54 (Allen; D-Santa Monica) and AB 1080 (Lorena Gonzalez; D-San Diego), two identical pieces of legislation that mandate unprecedented recycling rates, source reduction and composting mandates on single-use packaging and service ware manufacturers, distributors and retailers.
SB 54 and AB 1080, titled the California Circular Economy and Plastic Pollution Reduction Act, were first introduced in December 2018 as identical bills comprising a plan to reduce and recycle 75% of plastics in California by 2030. Through the legislative process, the bills were amended to focus only on single-use plastic packaging and single-use service ware instead of all single-use plastic products. The bills were further amended to broaden the scope of what is regulated from single-use plastic packaging to all single-use packaging of any material type, rendering the bills material-neutral. The bills contain three primary mandates on manufacturers:
• First, all single-use packaging and single-use service ware sold or distributed in California must be recyclable or compostable by January 1, 2030.
• Second, 75% of all single-use packaging and single-use service ware sold or distributed in California must be recycled by 2030.
• Finally, all single-use packaging and single-use service ware sold or distributed in California must be source reduced to the maximum extent feasible.
The term "single-use packaging" is defined broadly to include nearly all packaging material types that are placed into the California market (for example, sold, distributed, imported, etc.) and not intended to be refilled or reused by the manufacturer. It includes primary packaging (the material used to hold the product, such as an aluminum soda can), as well as secondary packaging (the material used to contain the primary packaging, such as a cardboard box for soda cans) and tertiary packaging (the material used for bulk handling, such as a palletized load).
The most onerous mandates on the regulated community are the mandated recycling rates and dates in the bills. SB 54 and AB 1080 would require CalRecycle to develop regulations by January 1, 2024 requiring producers of single-use packaging and single-use service ware to meet the following phased-in recycling rates:
• Not less than 30% for packaging and products manufactured on or after January 1, 2026.
• Not less than 40% for packaging and products manufactured on or after January 1, 2028.
• Not less than 75% for packaging and products manufactured on or after January 1, 2030.
Other requirements in the bills include providing CalRecycle with broad authority to establish Extended Producer Responsibility (EPR) programs and minimum recycled content requirements; requiring regulated entities to register with CalRecycle and report any data that the department "deems necessary" under the penalty of perjury; and conditions of sale prohibiting retailers and wholesalers from offering for sale any packaging or products that are not in compliance.
For companies not in compliance, the bills offer the regulated entities a compliance pathway through "Corrective Action Plans" that may include actions such as shifting production away from packaging and product categories that do not meet the recycling rates; reaching a minimum content standard set by the department; or establishing a take-back system or deposit fee system for single-use packaging or priority single-use products that would increase the recycling rate of the material. For regulated entities that fail to enter into or comply with an agreed upon Corrective Action Plan, SB 54 and AB 1080 provide CalRecycle with authority to issue fines of up to $50,000 per day.
SB 54 and AB 1080 failed to pass off the Assembly and Senate floors, respectively, in 2019. The bills were brought back during the 2020 legislative session and ultimately were defeated. In December 2020, Senator Ben Allen (D-Santa Monica) reintroduced a truncated version of SB 54, promising to work with stakeholders to develop a comprehensive "circular economy" packaging bill.
Plastic Tax Initiative Qualifies for California 2022 Ballot
In December 2019, Bay Area waste hauler Recology and environmental groups filed a proposed ballot initiative for a single-use plastic tax and ban of certain plastic food packaging. The ballot proponents began collecting signatures shortly thereafter and in July 2021, successfully qualified the initiative with an adequate number of verified signatures, all but ensuring California voters will see it on the November 2022 ballot — unless a legislative solution emerges before then.
The plastic tax ballot initiative requires that all producers of single-use plastic packaging be taxed up to $0.01 per plastic package or certain plastic products, with some revenue allocated for recycling infrastructure and other system needs. However, about one-third of all funding is diverted away from enhancing California's recycling system to sustain natural resource programs. The tax, ultimately borne by the consumer even though a separate line item on receipts is prohibited, would apply to just about every conceivable consumer good, including food products, where nonreusable plastic packaging is used.
Additionally, the initiative requires that all single-use plastic packaging, containers, and utensils be reusable, recyclable, or compostable, and sets an arbitrary source reduction mandate of 25% (by weight and number of items) for all packaging, regardless of technological feasibility and packaging needs to keep items safe or food from spoiling. The initiative fails to account for reductions already made by companies, thereby punishing businesses that have already cut packaging or light-weighted their products to the maximum extent feasible, while in effect rewarding entities that have never made any reductions and use excess packaging that serves no functional benefit.
Further, the initiative bans polystyrene containers for food vendors, thereby raising their costs at a time when many California restaurants are struggling to keep their doors open amid a global pandemic. Finally, the initiative further prohibits the state Legislature from reducing funding to specified state environmental agencies below 2019 levels, irrespective of the state's budgeting needs in future years.
Need for Infrastructure and Funding
For decades, California's reliance on international markets allowed it to operate with limited recycling infrastructure. The limited infrastructure for managing and recycling material was built largely in response to the Beverage Container Recycling Program and each year shrinks as more and more California beverage container recycling centers close. For example, in 2019, California's largest recycling redemption center operator shut down 284 facilities and laid off 750 employees. When the value of certain scrap materials on the international market collapsed and local jurisdictions and businesses struggled to turn a profit, the repercussions of an underdeveloped recycling infrastructure became glaringly apparent. Without downstream outlets for many otherwise recyclable materials, companies in California began stockpiling scrap materials as they sought to find acceptable markets for the material.
Tens of billions of dollars would be needed to build enough recycling infrastructure to process and divert 75% of all single-use material types. CalRecycle's Standardized Regulatory Impact Assessment (SRIA) calculated the costs to build new infrastructure to process just organic waste would be approximately $20.9 billion. With SB 54 and AB 1080 expanding the universe of material types, the cost to build new recycling infrastructure may even dwarf CalRecycle's estimates for organic waste infrastructure needs pursuant to SB 1383.
Notably, neither SB 54 or AB 1080 ever contemplated a funding mechanism or gave any direction to CalRecycle regarding new infrastructure needs. At a minimum, any proposed circular economy bill must contain funding and permit streamlining to address the need for system upgrades, expansions and new construction in a timely manner. Producers have put forward proposals that would create extended producer responsibility to fund 21st century recycling infrastructure and further educate consumers about what is recyclable or compostable and how to properly dispose of materials. Without funding and without permit streamline for recycling and composting infrastructure, an effective circular economy that could scale beyond California's borders will never materialize.
No Statewide Uniformity in Recycling
California is home to more than 480 local jurisdictions that each control their waste management systems. While many local jurisdictions offer single-stream curbside collection of recyclables, some do not offer any curbside recycling services. An increasing number of local jurisdictions also are passing ordinances banning certain materials, like expanded polystyrene and single-use plastic food ware. The patchwork of local ordinances must be unified across the state, to the extent feasible, taking into consideration the geographic diversity of the state, including rural areas where municipal services vary greatly. Companies can design for recyclability and compostability, but they cannot design packaging to comply with a mosaic of different local jurisdiction ordinances. A circular economy framework must standardize what is considered recyclable or compostable, what will be collected and sorted, how enforcement will be applied, and how fees will be collected and spent.
Consumer Behavior and Contamination
Manufacturers of single-use packaging lose control over their product and packaging once the customer takes possession, making compliance with circular economy mandates uniquely daunting. For manufacturers selling into California that want to substantially increase recycling of their packaging, a number of steps entirely outside their control must occur. For example, manufacturers rely on the local jurisdictions to provide curbside collection of the materials, but a local jurisdiction could decide to ban or not allow that type of packaging to be put into their local recycling bin. Manufacturers rely on the consumer to properly dispose of the material and avoid contaminating other recyclable material. And manufacturers rely on others to separate, sort and bale material. If a system is properly structured, however, manufacturers can control how revenue is raised and how money is ultimately spent to enhance recycling infrastructure in California to better capture and recycle packaging.
CalChamber Position
The California Chamber of Commerce supports cost-effective recycling programs that the regulated community can comply with, that are scalable and that yield environmental benefits. In making statewide policy decisions regarding the management of California's waste, the Legislature must balance a plethora of policy impacts on businesses, supply chains, and the cost of living for California consumers against the perceived environmental benefits. The CalChamber supports maintaining legislative oversight to ensure that any proposed regulations are properly balanced against other state goals and policies.
January 2020
Related News
Recycling Bills
Staff Contact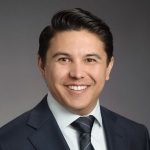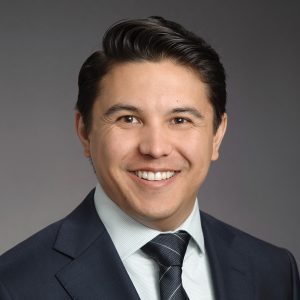 Adam Regele
Policy Advocate
Environmental Policy,
Housing and Land Use,
Product Regulation