Proposition 65 Landscape
Reforms Can Address Unintended Consequences without Undermining Law
Proposition 65, the Safe Drinking Water and Toxic Enforcement Act of 1986, is the most far-reaching consumer "right to know" law in the nation. Unfortunately, the positive aspects of Prop. 65 have been overshadowed by a limited group of attorneys who use the law solely for personal financial gain.
Prop. 65 requires California businesses with 10 or more employees to provide a clear and reasonable warning before knowingly and intentionally exposing individuals to chemicals known to cause cancer and/or reproductive toxicity.
In order to comply with Prop. 65's warning requirements, a business must follow three basic steps:
assess whether it releases, or its products contain, Prop. 65-listed chemicals (i.e., "whether" to warn);
determine whether individuals—consumers or bystanders—may be exposed to a listed chemical at levels that necessitate a warning (i.e, "when" to warn); and
if a warning is required, determine what the warning must say (i.e., "how" to warn).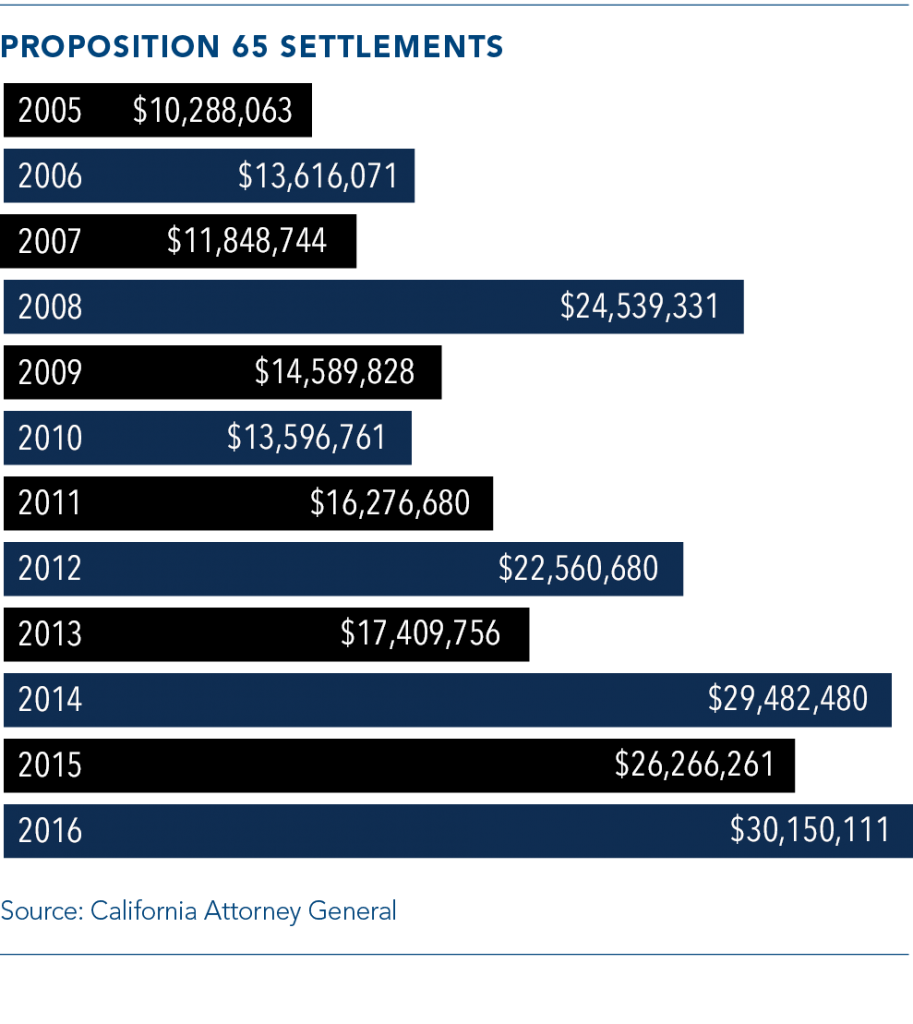 Prop. 65 contains a private right of action provision, which allows private persons or organizations to bring actions against alleged violators of Prop. 65 "in the public interest." This has led to the growth of a multimillion-dollar cottage industry of "citizen enforcers" who often enrich themselves by using the statute's warning label requirements as an excuse to file 60-day notices and lawsuits to exact settlements.
The business community's concern regarding Prop. 65 litigation abuse is well-founded and supported by statistical data provided by the California Attorney General's Office in its Annual Summary of Prop. 65 Settlements. The summary shows that the volume of settlements and settlement amounts is consistently rising each year. In 2016, there were a total of 760 in-court settlements amounting to $30,150,111, compared to the 352 settlements amounting to $17,409,756 in 2013.
New Wave of Prop. 65 Litigation May Be Coming
The Office of Environmental Health Hazard Assessment (OEHHA) adopted its update to the "clear and reasonable" warning regulations on September 2, 2016 (New Regulations). The New Regulations took effect on August 30, 2018 and substantially alter companies' warning obligations under Prop. 65 by changing what warnings must say, how they must be provided, and who has the ultimate responsibility to ensure the consumer receives the warning. Importantly, the warning regulations do not change companies' legal obligation regarding when to provide a warning.
• What Content Must Be Included
In explaining the basis for its regulatory modifications, OEHHA asserted that the previous warning requirements "lack specificity necessary to ensure that the pubic receives useful information about potential exposures." OEHHA also argued throughout the regulatory process that the New Regulations would reduce "overwarning," whereby businesses elect to voluntarily provide a warning out of an abundance of caution rather than risk being embroiled in litigation involving a battle of the experts at trial. OEHHA maintains that the new regulations address the overwarning issue in part because the new regulations require warnings to specify at least one chemical for which the warning is being provided; as such, OEHHA states that companies will have to conduct additional due diligence in making their warning decisions, which may result in fewer warnings being provided.
Despite OEHHA's statements, the New Regulations will not address the overwarning issue because the New Regulations do not provide any guidance regarding when a warning must be provided. Companies will continue to overwarn due to the litigious nature of Prop. 65, even it means specifying a chemical in their warnings that may or may not be present at a level which requires a warning under the law. Accordingly, the New Regulations will continue to result in prophylactic warnings that will convey false or inaccurate information to consumers. Worse, the New Regulations are likely to add at least three additional areas of Prop. 65 liability for the business community.
• Foreign Language Requirement
California is home to a diverse population of approximately 40 million people. OEHHA was concerned that businesses providing Prop. 65 warnings only in English would disadvantage and ultimately fail to warn Californians who did not speak English. Therefore, under the New Regulations, businesses that already provide consumer information on a consumer product sign, label or shelf tag in a foreign language, are now required to include a Prop. 65 warning in that same foreign language (in addition to English).
This creates an additional challenge for businesses to not only provide clear and reasonable warnings, but also provide the proper translation of a warning that is "clear and reasonable." OEHHA has provided various translations of safe harbor warnings, including Spanish, Chinese, French and Korean, on its Prop. 65 website: https://www.p65warnings.ca.gov/warning-translations-businesses, but those translations are guidance only and not part of the regulation, and there are many other languages for which no Prop. 65 guidance or translations have been provided. Additionally, when including a Prop. 65 warning in English and in a foreign language, businesses may also have to include the pictogram twice if the English and the foreign language warnings are not co-located on the product, further complicating the warning process and adding an additional point of liability for the business. A summary (published August 2, 2018) of the new warning regulations can be found on the California Chamber of Commerce website at www.calchamber.com/productregulation.
• Supplemental Information
If a business wants a "safe harbor" from litigation, the New Regulations generally require warnings to include only warning information. To the extent a business wants to contextualize the warning with supplemental information, which is of course well within its First Amendment rights, the New Regulations include some concerning limitations. Specifically, such information may include only the source of exposure or information on how to avoid or reduce exposure. If businesses want to provide any other information, such information cannot be part of the warning, meaning it presumably must be provided in some undefined distinguishable location. Therefore, under the New Regulations, businesses may be targeted for not providing a "clear and reasonable" warning if the supplemental information they provide is alleged to be part of the Prop. 65 warning.
• Liability Associated with Where and When to Warn
The statute requires warnings to be provided prior to exposure, not at the time of or before purchase. For internet sales, however, the New Regulations require businesses to provide consumers with warnings at the time of purchase if the businesses want "safe harbor" protection from litigation. Although this amendment sounds straightforward, it will have substantial ramifications for all businesses subject to Prop. 65 that sell via the internet or print catalog.
The amendment, likely aimed at the growing e-commerce marketplace, means businesses no longer qualify for the safe harbor by simply providing an on-product warning for sales transactions that occur over the internet or through print catalogs. Instead, even if a manufacturer provides a warning on the product, the internet retailer now must provide an additional Prop. 65 warning on the website or in its catalog, displayed by the actual product being sold. This often is referred to as the "double warning" requirement.
The requirement to provide the warning by the product being sold is also more complicated than it might appear initially. This is especially problematic for catalog sales where limited space on a page comes at a premium. Before the New Regulation, a company could place a Prop. 65 warning at the front of the catalog to warn customers. Now, every single product requiring a Prop. 65 warning must have its own warning that is clearly associated with the product, and it is entirely unclear whether a footnote with a warning will be in compliance. Accordingly, this change will be very costly to businesses selling via catalog because the requirement will either significantly expand the size of a catalog as more pages will be necessary to fit the product and warnings, or expose these businesses to new lawsuits if footnotes are determined not to be "clearly associate[d] . . . with the item being purchased."
Lead Safe Harbor: One Bright Spot in the Prop. 65 World
California allows a business to use a chemical without providing a warning as long as exposure does not exceed a specified threshold level. The mere presence of a Prop. 65-listed chemical does not trigger the warning requirement; instead, the threshold question is whether the chemical would expose persons at levels that would require a warning. Of the approximately 900 substances that are on the list of chemicals known to cause cancer, birth defects or other reproductive harm, OEHHA has developed threshold levels for about 300 to guide businesses in determining whether a warning is necessary. If the chemical is at or below the levels listed, the business has a "safe harbor" from providing a warning.
One very important safe harbor level under Prop. 65 is the longstanding 0.5 microgram per day (mcg/day) safe harbor for lead. Prop. 65 litigation involving lead remains one of the most active areas under the law. For more than 25 years, businesses have relied upon the lead safe harbor level of 0.5 mcg/day in order to avoid having to unnecessarily warn consumers under Prop. 65 so long as the exposure level for the particular product was below the safe harbor.
But on January 13, 2015, a Prop. 65 private enforcer, the Mateel Environmental Justice Foundation (Mateel), sued OEHHA, contending that the existing lead safe harbor level of 0.5 mcg/day was derived impermissibly by OEHHA's predecessor agency back in 1989. Because Mateel asserted that there is no demonstrated threshold for lead as a reproductive toxin, it argued for an entire repeal of the lead maximum allowable dose level (MADL). CalChamber and the California Farm Bureau Federation intervened as defendants alongside OEHHA in the case.
After more than three years of litigation, the First District Court of Appeal upheld the trial court's judgment against Mateel. The appeal court ruled that OEHHA's adoption of the lead MADL in 1989 complied with Prop. 65 and the agency adequately considered all relevant factors and demonstrated rational connection between those factors and MADL. Had Mateel prevailed, OEHHA would likely have been compelled to repeal and amend the 0.5 mcg/day lead safe harbor level. Because OEHHA had already demonstrated a willingness to reduce the lead safe harbor by 60% (i.e., from 0.5 mcg/day to 0.2 mcg/day) for exposures that occur on a daily basis, a loss in this case would have resulted in a much lower and almost impossible-to-meet lead safe harbor level—which would mean companies would have to begin warning on hundreds if not thousands of more products to avoid Prop. 65 lawsuits. Following the appeal court decision, OEHHA has appropriately not attempted to repeal and replace the lead safe harbor by way of regulation.
In addition, the Court of Appeal recognized that the regulations on how to set a MADL are just defaults—businesses still may elect to use better science if they are willing to defend it. Second, for the first time in a binding opinion, an appellate court held that postnatal exposures are not covered by Prop. 65. Finally, the court highlighted a key quote from a prior California Supreme Court decision that can be used by businesses in future Prop. 65 litigation. With respect to overwarnings in the context of products liability, the court noted that "[r]equiring manufacturers to warn their products' users in all instances would invite mass consumer disregard and ultimate contempt for the warning process." The court's decision is at least one bright spot for the business community in the Prop. 65 world.
CalChamber Position
The CalChamber supports the underlying intent of Prop. 65, which is to ensure that consumers can make reasoned and informed choices when they purchase consumer products or enter certain establishments. Unfortunately, the intent of Prop. 65 has been undermined by ever-increasing attempts to use the law solely for personal profit. For this reason, CalChamber ardently supports reforms to end frivolous, "shakedown" lawsuits, improve how the public is warned about dangerous chemicals, and strengthen the scientific basis for warning levels.
Although achieving these goals legislatively has proven to be difficult, CalChamber remains committed to initiate or otherwise support legislative efforts that seek to restore the original intent of the law. Indeed, legislative reforms aimed solely at addressing the law's unintended consequences can be achieved without undermining the underlying intent of law.
Whether proposed in the legislative or regulatory forum, CalChamber will continue to engage policymakers and OEHHA to ensure that any proposed changes to Prop. 65 are in line with the original intent of the statute.
California Promise: Opportunity for All
---
Climate Change/Energy
---
Economic Development
---
Education
---
Environmental Regulation
---
Health Care
---
Housing
---
International Trade
---
Labor and Employment
---
Natural Resources
---
Legal Reform and Protection
---
Privacy and Cybersecurity
---
Product Regulation/Recycling
---
Proposition 65
---
Taxation
---
Tourism
---
Transportation
---
Water
---
Workplace Safety
---
Campaign for California Jobs
---
About CalChamber
---
Candidate Recruitment/Development
---
Pictorial Roster of Elected Officials
---
Recent News
Product Regulation Bills
Regulations
Reports
Coalitions
Committees
Staff Contact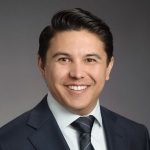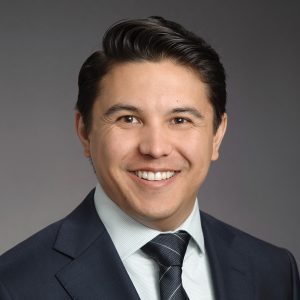 Adam Regele
Policy Advocate
Environmental Policy,
Housing and Land Use,
Product Regulation