Proposition 65 Landscape
Reforms Can Ensure Better Warnings, Protect Business from Shakedown Lawsuits
Proposition 65, the Safe Drinking Water and Toxic Enforcement Act of 1986, is the most far-reaching consumer "right to know" law in the nation. Proposition 65 requires California businesses with 10 or more employees to provide a clear and reasonable warning before knowingly and intentionally exposing individuals to chemicals known to cause cancer and/or reproductive toxicity.
Unfortunately, the positive aspects of Proposition 65 have been overshadowed by some attorneys who use the law solely for personal financial gain. Proposition 65 contains a private right of action provision, which allows private persons or organizations to bring actions against alleged violators of Proposition 65 "in the public interest." This has led to the growth of a multimillion-dollar cottage industry of "citizen enforcers" who often enrich themselves by using the statute's warning label requirements as an excuse to file 60-day notices and lawsuits to exact settlements.
The business community's concern regarding Proposition 65 litigation abuse is well-founded and supported by statistical data provided by the California Attorney General's Office in its Annual Summary of Proposition 65 Settlements. Year after year, the Attorney General's summary shows that the volume of settlements and settlement amounts is consistently high and trending upward. The year 2019 was no exception, with a total of 896 Proposition 65 settlements amounting to $29,786,518. It will be interesting to see whether the COVID-19 pandemic, associated court closures and shift to more online shopping will have an impact on these numbers in 2020.
Basic Requirements of Proposition 65
Although Proposition 65 also prohibits listed chemicals from being discharged to sources of drinking water, the law is best known for its broadly crafted warning requirement. In order to comply with Proposition 65's warning requirements, a business must follow three basic steps:
• Assess whether it releases, or its products contain, Proposition 65-listed chemicals,
• Determine whether individuals—consumers or bystanders—may be exposed to a listed chemical at levels that necessitate a warning (that is, "when" to warn), and
• Determine what the warning must say, if a warning is required (that is, "how" to warn).
California allows a business to use a chemical without providing warning as long as exposure does not exceed a specified threshold level. To be clear, the mere presence of a Proposition 65-listed chemical does not trigger the warning requirement; instead, the threshold question is whether the chemical would expose persons at levels that would require a warning.
Of the approximately 900 substances that are on the list of chemicals known to cause cancer, birth defects or other reproductive harm, the Office of Environmental Health Hazard Assessment (OEHHA) has developed threshold levels for about 300 to guide businesses in determining whether a warning is necessary. If the chemical is at or below the levels listed, the business has a "safe harbor" from providing a warning.
CalChamber Pursues Dual Paths to Provide Relief on Proposition 65 Acrylamide Warnings
CalChamber Lawsuit Against California Attorney General
Currently, Proposition 65 requires any business that produces, distributes or sells food products containing acrylamide to provide a warning unless the business can prove in court, with scientific evidence, that the level poses no significant risk of cancer. Many businesses have chosen to forgo the expense and uncertainty of litigation and settled with private enforcers while providing warnings for acrylamide.
To date, there have been more than 660 60-day notices for alleged violations of the Proposition 65 warning requirement with respect to alleged exposures to acrylamide. Acrylamide is not a chemical that is added intentionally to food products. Rather, it forms naturally in many types of foods when they are cooked at high temperatures, whether at home, in a restaurant or in a factory. Common sources of acrylamide in the diet (and subjects of Proposition 65 litigation) include baked goods, breakfast cereal, black ripe olives, coffee, grilled asparagus, French fries, peanut butter, potato chips and roasted nuts.
On behalf of its members, the California Chamber of Commerce filed a lawsuit in 2019 against California's Attorney General to stop the Attorney General and private enforcers from requiring businesses selling food products in California from having to provide a Proposition 65 cancer warning because of the presence of acrylamide that is created from cooking or heat processing.
The CalChamber complaint argues that these warnings are misleading because "neither OEHHA nor any other governmental entity has determined that acrylamide is a known human carcinogen…."
The intent of the lawsuit is to protect businesses selling food into California from having to provide false and misleading Proposition 65 cancer warnings to California consumers. Notably, the government bears the burden to show that a compelled disclosure (a Proposition 65 warning for acrylamide in food products) is permissible under the First Amendment.
The CalChamber amended its complaint on March 16, 2020 to address the court's procedural and technical concerns with the original complaint. On August 27, 2020, the CalChamber won a major victory when Chief District Judge Kimberly J. Mueller denied the Attorney General's motion to dismiss the case and the motion for attorney fees by intervener Council for Education and Research on Toxics (CERT). CalChamber then filed its preliminary injunction requesting that the Court prohibit the Attorney General and all private enforcers from filing and prosecuting any new lawsuits to enforce the Proposition 65 warning requirement for cancer as applied to acrylamide in food and beverage products.
For updates on this ongoing lawsuit, visit the CalChamber issues page on Proposition 65.
CalChamber Co-Led Industry Coalition Supporting OEHHA's Rulemaking
On August 4, 2020, OEHHA proposed rulemaking to create a new regulatory framework to provide meaningful guidance to food companies. Under the proposed framework, Proposition 65-listed chemicals formed by cooking or heat processing foods would not represent an exposure if concentrations are reduced to the lowest level currently feasible. The proposed regulation also establishes maximum concentration levels for acrylamide in certain foods deemed to be the lowest levels currently feasible based on negotiated settlement agreements.
The CalChamber co-led a coalition of 35 business organizations and coordinated with dozens of other stakeholders to provide a letter supporting the proposed regulatory framework, suggest improvements to certain aspects, and ensure that any efforts made on the regulatory front did not undermine the CalChamber's litigation efforts.
Complementary Paths
Both the proposed regulations and the CalChamber lawsuit pertain to acrylamide in food products and are positive developments under Proposition 65 for the business community. Yet, it is important to understand the difference in relief offered and to remind readers that the two pathways are complementary.
Should OEHHA adopt its proposed rulemaking to add Section 25505, it would set up a new regulatory framework providing that Proposition 65-listed chemicals formed by cooking or heat processing foods would not represent an exposure if concentrations are reduced to the lowest level currently feasible. It would also set up safe harbor levels for acrylamide in a limited enumerated list of food products. The proposed thresholds for certain food groups listed would be based on negotiated settlement agreements. Accordingly, companies still would be required to comply with Proposition 65 with respect to food and beverage products containing Proposition 65-listed chemicals formed by cooking or heating, but could better defend against bounty hunters if the companies can show concentration levels of these chemicals are reduced to the lowest levels currently feasible for that product.
The CalChamber lawsuit, on the other hand, seeks to stop all future actions by the Attorney General and any private enforcers to enforce Proposition 65 warnings about acrylamide in food and beverage products. Should CalChamber's lawsuit succeed, companies selling food or beverage products into California would no longer be required to provide a Proposition 65 warning for the presence of acrylamide, and neither the Attorney General nor private enforcers could sue companies for not warning on this basis.
OEHHA Proposes Major Changes to Consumer Products Warning Requirements
On January 8, 2021, OEHHA proposed significant changes to Proposition 65 warning requirements by limiting the use of the "short-form" warning. OEHHA revised the Proposition 65 "clear and reasonable" warning requirements for consumer products in 2016, a multi-year regulatory process in which hundreds of stakeholders participated. These regulations became effective only in 2018 and expressly allowed for use of a "short-form" warning rather than the "long-form" warning on any consumer product, regardless of size, so long as the warning was on the actual product. Companies invested millions of dollars to comply, changing their websites and warning labels for hundreds of thousands of products sold into California. Now, under the guise of "clarifying" the regulations, OEHHA is forging ahead with major revisions that will potentially upend how thousands of businesses warn consumers under Proposition 65.
CalChamber Position
The CalChamber supports the underlying intent of Proposition 65, which is to ensure that consumers can make reasoned and informed choices when they purchase consumer products or enter certain establishments. Unfortunately, the intent of Proposition 65 has been undermined by ever-increasing attempts to use the law solely for personal profit, which has exploded into a million-dollar cottage industry. For this reason, the CalChamber ardently supports reforms to end frivolous "shakedown" lawsuits, improve how the public is warned about dangerous chemicals, and strengthen the scientific basis for warning levels and initial listings.
Although achieving these goals legislatively has proven nearly impossible, the CalChamber remains committed to initiating or supporting legislative efforts that seek to restore the original intent of the law, and where required, pursue litigation necessary to protect member companies from shakedown lawsuits that undermine the spirit and intent of the law.
Whether in the legislative, regulatory or judicial forums, the CalChamber will continue to engage on Proposition 65 to ensure that consumers are appropriately warned and businesses are protected from frivolous shakedown lawsuits.
January 2021
Recent News
Product Regulation Bills
Court Cases
Regulations
Reports
Coalitions
Committees
Staff Contact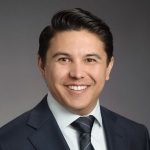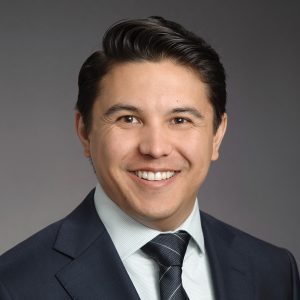 Adam Regele
Policy Advocate
Environmental Policy,
Housing and Land Use,
Product Regulation