Per-and Polyfluoroalkyl Substances (PFAS)
Expect More California/Federal Laws, Regulations
The per-and polyfluoroalkyl substances (PFAS) are a class of manmade chemicals used to make fluoropolymer coatings and products that resist heat, fire, oil,stains, grease, and water since about the 1940s. Due to the strength of the chemical bonds, PFAS molecules are very stable and highly resistant to biological degradation. PFAS have been used extensively in the making of clothing, furniture, adhesives, food packaging, heat-resistant nonstick cooking surfaces, firefighting foam, and the insulation of electrical wire, to name a few.
Many PFAS, including perfluorooctane sulfonic acid (PFOS) and perfluorooctanoic acid (PFOA), are under increased scrutiny at both the state and federal levels because of concerns regarding their potential health and environmental impacts. An increase in proposed PFAS laws and regulation is expected, with California already standing out due to its aggressive activity in this space and more recent proposed drinking water standards.
Federal Action on PFAS
In 2016, the U.S. Environmental Protection Agency (EPA) published a drinking water health advisory of 70 parts per trillion (ppt) for PFOS and PFOA. Although the advisory was not an enforceable regulatory limit, 70 ppt became a widely used benchmark for PFAS for many jurisdictions. In 2019, the EPA published the agency's PFAS Action Plan outlining a multimedia, multiprogram national plan to address PFAS.
On October 18, 2021, the EPA announced extensive new plans for regulation of PFAS covering eight federal agencies: the Food and Drug Administration (FDA), U.S. Department of Agriculture (USDA), Department of Transportation (DOT), Department of Defense (DOD), Department of Homeland Security (DHS), Department of Health and Human Services (DHHS), White House Council on Environmental Quality (CEQ), and EPA. The primary focus appears to be PFAS in drinking water and PFAS in the country's food supply and consumer products. The announcements follow increased scrutiny of PFAS over the past five years, especially from states like California that have jumped ahead of the federal government with increased laws and regulations of PFAS.
Before this announcement, the majority of PFAS regulations at the federal level focused on "long-chain PFAS," including PFOA and PFOS. While the EPA's focus will continue to include PFOA and PFOS, federal efforts are evolving to include dozens of other PFAS chemicals that include some "short-chain PFAS." Some of the proposed federal plans regulating PFAS include fast-tracking the designations of PFAS chemicals as hazardous substances under the Comprehensive Environmental Response, Compensation, and Liability Act (CERCLA). The proposed rule implementing this designation is expected in early 2022, with the final rule anticipated in mid-2023. To read more about the EPA's PFAS Strategic Roadmap, visit PFAS Strategic Roadmap: EPA's Commitments to Action 2021—2024.
California Activity Pertaining to PFAS
In 2017, the California Office of Environmental Health Hazard Assessment (OEHHA) added PFOA and PFOS to the Proposition 65 List, requiring a warning about significant exposure to listed chemicals that are present in products sold to California consumers. Less than two years later, Governor Gavin Newsom signed AB 756 (C. Garcia; D-Bell Gardens) into law, codifying Section 116378 of the Health and Safety Code as part of the California Safe Drinking Water Act. In doing so, the law authorized the State Water Resources Control Board (SWRCB) to order certain public water systems to monitor for PFAS and require additional actions if PFAS is detected.
Shortly after Governor Newsom signed AB 756 into law, the SWRCB reduced the notification levels for PFOA and PFOS to 5.1 parts per trillion (ppt) and 6.5 ppt, respectively — well below the federal 70 ppt. The SWRCB also requested that OEHHA develop Public Health Goals (PHGs) for PFOA and PFOS for drinking water. A PHG is the level of a chemical contaminant in drinking water that OEHHA determines does not pose a significant risk to public health from a lifetime of exposure. Although PHGs are not regulatory standards, California law requires drinking water standards for chemical contaminants to be set as close to the corresponding PHG as is economically and technologically feasible.
In July 2021, OEHHA made good on the directive and proposed a PHG for PFOA at 0.007 ppt (equivalent to 7 parts per quadrillion) and PFOS at 1 ppt in drinking water. These proposed levels were not only far lower than SWRCB's current Maximum Contaminant Levels (MCLs), set at 5.1 ppt for PFOA and 6.5 ppt for PFOS, but far lower than any other standard set for PFAS in drinking water in the entire country. OEHHA indicated that these levels would result in one additional cancer case per million residents that are exposed over a lifetime to either PFOA or PFOS.
OEHHA wasn't the only state agency active on PFAS. Effective July 2021, the Department of Toxic Substances Control (DTSC) named carpets and rugs containing PFAS as a "Priority Product" under the Safer Consumer Products Program. Then on September 24, 2021, DTSC initiated rulemaking to list treatments containing any PFAS for use on converted textiles or leathers as a "Priority Product" as well. In DTSC's Safer Consumer Products work plan for 2021-2023, there is an emphasis on more regulating of PFAS in consumer products, especially children's products and food packaging.
On the legislative side, the California Legislature sent, and the Governor signed, four bills regulating PFAS: AB 652 (Friedman; D-Glendale) bans intentionally added PFAS in juvenile consumer products. AB 1200 (Ting; D-San Francisco) bans intentionally added PFAS in single-use food packaging and requires that cookware be labeled with the intentionally added chemicals on DTSC's designated list. SB 343 (Allen; D-Santa Monica) prohibits single-use packaging from being labelled "recyclable" if it contains intentionally added PFAS. Finally, AB 1201 (Ting; D-San Francisco) prohibits products from being labeled as "compostable" if they contain more than 100 ppm of PFAS.
What Businesses Should Expect Regarding PFAS
Many businesses have expressed concerns that the technology necessary to detect PFAS contaminants in drinking water at the levels proposed by OEHHA does not currently exist. Therefore, companies are concerned that they cannot reasonably comply with the proposed MCLs. If adopted, it could present significant enforcement liability and cost concerns for businesses across California. Should PFOS and PFOA be deemed hazardous substances under CERCLA and/or hazardous wastes under RCRA, it will bring more regulatory reporting, recordkeeping obligations and potential liability to businesses.
Although the majority of the regulatory landscape around PFAS has centered on drinking water standards, more recent California laws dealing with PFAS and increased pressure on other federal agencies to regulate PFAS in other contexts (for example, cosmetics) suggest more comprehensive regulatory action on the horizon.
January 2022
Environmental Regulation Bills
Committees
Staff Contact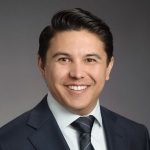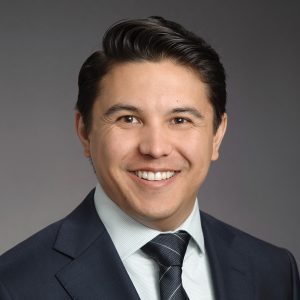 Adam Regele
Senior Policy Advocate
Environmental Policy,
Housing and Land Use,
Product Regulation