Local Air Quality Monitoring
New Regulatory Program Should Consider Economic Impacts
California is at the leading edge of addressing climate change, both at the global and local levels. Its ambitious climate goals can serve as a model for developing countries and more moderate states, so long as California can create a regulatory environment that focuses on sound, scientific criteria and achieves clean air status in a cost-effective manner thorough the use of market-based incentives and programs.
The Basics
In 2017, California passed ambitious climate legislation in two companion bills. AB 398 (E. Garcia; D-Coachella) is aimed at greenhouse gas (GHG) emissions and extended California's landmark cap-and-trade program. AB 617 (C. Garcia; D-Bell Gardens) is aimed at curbing local criteria air pollutants. GHG emissions tend to be an upper atmosphere, global issue, whereas criteria air pollutants tend to affect local air quality, what for years we commonly called "smog."
The stated goal of AB 617 is to reduce nonvehicular air pollution by developing statewide reporting, local monitoring, and community-specific reduction plans. AB 617 also required that each "nonattainment" (e.g. out of Federal Clean Air Act compliance) area create and adopt an expedited schedule for retrofitting stationary sources of emissions. The California Air Resources Board (CARB) is designated by the Legislature to develop regulations to implement the mandate of AB 617.
Development of Regulations. On September 27, 2018, CARB approved the Final Draft Community Air Protection Blueprint: For Selecting Communities, Preparing Community Emissions Reduction Programs, Identifying Statewide Strategies, and Conducting Community Air Monitoring (Blueprint). Among other issues, AB 617 requires CARB to select "the highest priority locations around the state to deploy community air monitoring systems, which shall be communities with high exposure burdens for toxic air contaminants and criteria air pollutants." This process is to be repeated yearly for additional locations. The communities selected for 2018 include Richmond, West Oakland, Calexico/El Centro/Heber, South Sacramento-Florin, Portside Environmental Justice Neighborhoods, Shafter, South Central Fresno, East Los Angeles/Boyle Heights, Muscoy/San Bernardino, and Wilmington/West Long Beach/Carson.
Policy Concerns
Funding Source. Initial concerns with AB 617 included a lack of funding for implementation. Previous budgets contained little, and the statute itself stated that "no reimbursement is required by this act . . . because a local agency or school district has the authority to levy service charges, fees, or assessments sufficient to pay for the program or level of service mandated by this act." The most recent budget did allocate funds to CARB, and CARB intends to continue Community Air Grants to applicants. However, AB 617 continues to be generally unfunded, and requires re-allocation from the Legislature in each budget.
Community Boundaries. The Blueprint calls for community boundaries to be set by Community Steering Committees (CSCs), and CARB delegated some of its authority to these CSCs, which AB 617 originally contemplated to have only an advisory (consultation) role. Although community participation is laudable, the state should ensure there is adequate business and community representation, as well as oversight over these local entities, which the Legislature did not contemplate to have decision-making authority.
Disproportionate Impact on Economically Disadvantaged Communities. The stated purpose of AB 617 is to ensure that local communities are protected against excessive local air pollution. In 2018, civil rights advocacy groups filed suit against CARB, claiming that CARB's climate policies, including those implicated by AB 617, have a disproportionate economic effect on poor and minority communities. This is because fees and costs associated with AB 617 and other local air quality programs are passed along to consumers and the already-struggling California working class and have an impact on working class jobs, increasing the already-astronomical cost of housing and cost of living in California, while ignoring all other sources of local air pollution.
In implementing this bill, legislators and regulators must ensure equal treatment and the economic stability of working class jobs that keep California moving while ensuring actual demonstrable impacts on local air quality improvement.
Anticipated Action in 2019
California legislators will continue to introduce bills to push the boundaries on local air quality issues. AB 617 mandates that additional communities continually add to the list of local air quality monitoring—all without dedicated funding. In addition, California's devastating wildfires may create unique circumstances for addressing air emissions.
CalChamber Position
The California Chamber of Commerce will continue to oppose state and local proposals that limit growth without considering actual economic and environmental impacts. California should ensure that the Legislature sufficiently funds, through appropriate means, AB 617's mandate and retains sufficient oversight over CARB and local CSCs created by the CARB Blueprint.
California Promise: Opportunity for All
---
Climate Change/Energy
---
Economic Development
---
Education
---
Environmental Regulation
---
Health Care
---
Housing
---
International Trade
---
Labor and Employment
---
Natural Resources
---
Legal Reform and Protection
---
Privacy and Cybersecurity
---
Product Regulation/Recycling
---
Proposition 65
---
Taxation
---
Tourism
---
Transportation
---
Water
---
Workplace Safety
---
Campaign for California Jobs
---
About CalChamber
---
Candidate Recruitment/Development
---
Pictorial Roster of Elected Officials
---
Recent News
Climate Change Bills
Committees
Staff Contact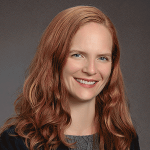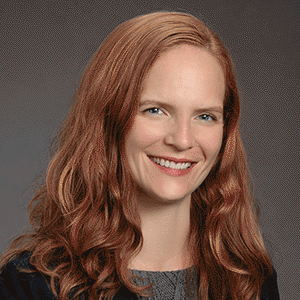 Leah B. Silverthorn
Policy Advocate
Climate Change, Energy, Environmental Regulation, Transportation