Education Equity
Public Schools Need Reopening Strategy, Focus on Disadvantaged Students
The summer of 2020 saw an outpouring of sympathy and support for Black Americans victimized by racism and discrimination, violence and harassment. The touch points were well-examined: law enforcement, housing, health care, even incidence of COVID-19.
California was certainly no exception. The Legislature passed dozens of bills that addressed many aspects of race relations, ranging from police discipline and oversight, to admissions to public postsecondary education, and even the racial composition of public companies' boards of directors.
The one major public policy area seemingly undisturbed by protests or a legislative response was the plight of California public school students, especially Black and Hispanic students who together account for more than 60% of public school enrollments.
Proficiency Gaps
According to the National Center for Education Statistics, proficiency rates for Black and Hispanic students are far less than half that of white and Asian American students. The gaps have grown wider over time.
The view is no better through the lens of income level. More than 60% of California public school students qualify for free or reduced-price lunches, which is a proxy for family income. Of those students, only about one-fifth meet or exceed proficiency for fourth or eighth grade math or reading.
The overwhelming majority of these students will eventually work in small and large California businesses, so employers have a keen, even existential, interest in the educational success of these high school graduates. Employers also have an abiding commitment to social cohesion, of which economic opportunity and educational attainment are foundational.
School Funding
Many public school advocates and school employee unions claim that the inability of schools to address the chronic achievement gap is lack of adequate funding. This belief animated the 2020 campaign to enact a split roll property tax measure, Proposition 15, which was defeated by voters.
California schools face stiff cost pressures, many arising from public policy choices. Schools are on the hook for billions in employee pension and health care obligations, paying today for promises made years ago. Schools shoulder higher construction costs and utility bills due to state rules and must add new administrative staff to address a raft of state curriculum and programmatic mandates. While well-paid compared with their counterparts elsewhere in the country, teachers face a higher cost of living in California, especially when it comes to rent and housing.
California public schools and community colleges consume about $84 billion of state and local general tax revenues. Funding per K-12 student has risen from recession lows, and is now approaching the national average. From the depths of the state's fiscal crisis from the Great Recession in 2011 through 2018, per pupil spending increased by 37%, compared with 19% nationally.
The Legislative Analyst has estimated that the strong income tax revenues in 2020 are sufficient to reverse all the payment deferrals implemented for the current budget year, improving cash flow and providing further hedges against future tight budgets. Therefore, school finances are in a much stronger financial position going into 2021 than policy makers had feared earlier.
Even as state voters last November turned their thumbs down on what would have been the largest tax increase in state history, voters overwhelmingly approved local school taxing measures.
Voters passed 80% (48 of 60) of local school construction bond proposals, which require long-term increases in property taxes. Voters also passed 77% (10 of 13) of local parcel tax measures (a form of property taxation), which required two-thirds approval of local voters.
Voters are discriminating when it comes to increasing taxes on themselves for schools, apparently more confident they can watchdog spending and performance when tax revenues are approved locally than when included as part of a massive statewide increase.
What seems intuitive to voters is demonstrated by school district behavior as it affects the most disadvantaged and needy pupils.
Local Control Funding Formula
In 2013 at the urging of Governor Edmund G. Brown Jr., the Legislature approved a new school finance scheme that intended to concentrate more resources at schools with disadvantaged students. The "Local Control Funding Formula" modified school finance allocations by sending more money to districts with higher shares of students who are low-income or English learners. More than half of all California students are economically disadvantaged. About 1 in 5 are English learners (ELs), compared with 1 in 10 nationwide.
Researchers from Georgetown University followed the funding formula for the 14 largest urban school districts in California, examining the actual budget allocations over time to individual schools in the districts with the largest enrollment of disadvantaged students. They found:
• Five of the 14 districts actually spent less per student on their highest-needs schools on average than on the rest of their schools. That means that while the state gave the district more funding for the highest-needs students, districts in San Diego, Los Angeles, Long Beach, Sacramento and Fontana weren't using any of those dollars to boost spending on schools serving the highest-needs students.
• In only two of the 14 districts did high-needs schools get a bigger share of the funding formula dollars that their student population generated for the district than the share that a typical district school got.
• The pattern this study reveals in these districts is disheartening. Although the California state funding formula generates more money for highest-needs students, each district ultimately decides whether and to what extent to pass along those extra dollars to the schools whose students generated those dollars.
Even in the face of a severe achievement gap, when school districts receive more money to address just these issues, the funding gets processed through the institutional bureaucracy, and more often than not is used for priorities only incidentally beneficial to disadvantaged students.
The pandemic has only made matters worse.
Distance learning and the digital divide have further disadvantaged low-income and English learning students, and children in households where working parents have divided attention. Relatively few schools have reopened to in-person instruction and low-income students and English learners have foundered under distance learning. There is evidence that persistent gaps in learning between those students and others have grown during the pandemic.
State leaders in 2020 took a hands-off approach to guidance for school reopening, much to the frustration of parents and, eventually, state legislators.
CalChamber Position
• Articulate a state strategy for school reopening. State officials have rules for most of the economy, from manufacturing to theme parks to playgrounds. Parents, teachers and students deserve some certainty concerning timing and extent of back-to-school rules.
• Re-start state assessments. Administering statewide assessments will be a significant challenge in this uncertain environment, but delaying these assessments risks the loss of critical information that would highlight opportunity gaps.
• Better focus resources on most disadvantaged schools. State officials or the Legislature should audit district practices using the Local Control Funding Formula (LCFF) to determine how much of the increased funding is actually benefiting disadvantaged students. The Legislature should reconsider approaches such as Assembly Member Shirley Weber's AB 575, which would have targeted some LCFF funds to schools with lowest performing student subgroups. The bill never received a committee hearing.
• Empower students and parents to push back against institutional inertia. Since a fundamental problem in education is insufficient commitment and urgency by the responsible adults to improving educational outcomes, the solution is to change the power dynamic for students (and their parents) to increase their influence in the delivery of quality outcomes—and in particular for those students with the least power. Policy makers and advocates should consider the lessons of the Vergara v. California lawsuit to explore strategies to improve the voice of parents and students in public schools.
January 2021
Recent News
Education Bills
Committees
Policy Contact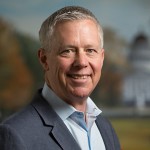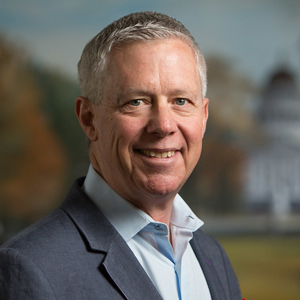 Loren Kaye
Foundation President
California Foundation for Commerce and Education