California's Wildfire Problem
State Can Lead Discussion to Find Cost-Effective Response
Although wildfires are not new, California has experienced increasingly deadly and destructive fires over the last few years. According to the California Department of Forestry and Fire Protection (Cal Fire), all but 5 of the 20 largest, and all but 5 of the 20 most destructive wildfires have occurred since the year 2000. The issue cannot be reduced to any single factor; rather, factors such as increased winds, droughts, pests, as well as lawsuits challenging cutting of trees in national forest lands, forest management, and climate change, have contributed to the increasing intensity and danger of California's wildfires. California stands at a crossroad of creating a sound, long-term strategy for addressing the costs, danger, and emissions associated with this increasing threat. Addressing this "new normal" will not be easy, and will take the cooperation of all groups to come together to derive a cost-effective, results-oriented solution.
As of this writing, the most destructive and deadly fire in California recorded history—the so-called Camp Fire, with a death toll of 86 lives and counting—was finally contained. California's wildfires have a devastating effect on the natural environment, and greatly contribute to global climate change. California's wildfires spew out particulate matter, and by some estimates, threaten to reverse the efforts in this state to reduce greenhouse gas (GHG) emissions and curb climate change. The 2013 Rim Fire, No. 5 on the Cal Fire's Top 20 Largest California Wildfires list, is estimated to have released roughly the same amount of GHGs as were produced in the entirety of 1970. A National Institute of Health study of the Rim Fire estimates that these emissions total 12.06 teragrams (tg, or 1 million metric tons), roughly the equivalent of the output from 2.57 million cars.
The Basics
2018 Wildfire Legislation. SB 901 (Dodd; D-Napa), passed by the Legislature in 2018, directs the California Air Resources Board (CARB) to develop "a historic baseline of [GHG] emissions from California's natural fire regime reflecting conditions before modern fire suppression," "a system for quantifying the direct carbon emissions and decay from fuel reduction activities," and report, every five years, on "[GHG] emissions associated with wildfire and forest management activities." (Section 38535)
The bill also creates the Commission on Catastrophic Wildfire Cost and Recovery (CCWCR) to evaluate issues associated with utility infrastructure, costs, and impact on ratepayers. The Legislature called upon the CCWCR to evaluate and make "recommendations for changes to law that would ensure equitable distribution of costs among affected parties" by July 2019, including evaluating socializing costs or establishing funds for wildfire costs. (Section 4205)
The Policy Issues
Harvesting Wood from Deep Forests Is Expensive. Experts concur that one of several significant contributors to the recent fires is an overabundance of fuel on the forest floor. In Southern California climates, chaparral is not easily harvested and Santa Ana winds whip fires across relatively well-maintained areas. In the Sierra Nevada range of Northern California, surface and ladder fuels such as brush and small trees, are hard to access, often in areas with no roads or on federal lands. The bottom line is that fuel removal is costly.
SB 901 includes a small amount of biomass procurement—125 megawatts (MW)—as a means of incentivizing private fuel reduction activities. Of this 125 MW, 80% is required to be "byproduct of sustainable forestry management, which includes removal of dead and dying trees from Tier 1 and Tier 2 high hazard zones and is not that from lands that have been clear cut." At least 60% of the biomass procurement must come from these Tier 1 and Tier 2 high hazard zones.
SB 901 also requires extension of biomass contracts under certain conditions and increases the diameter of trees that may be harvested in order to make harvesting cost-effective. Funds also were allocated to help develop markets for beneficial uses of fuel material, including animal bedding, biochar, cross-laminated timber, mulch, oriented strand board, pulp, post, shredding, and veneer products. It remains to be seen whether even with this legislative approval, lawsuits challenging the activity under the California Environmental Quality Act or California Endangered Species Act will result.
Liability, Financial Viability of Utilities, and Ratepayer Recovery. Near the end of the 2017–2018 session, as fires continued to increasingly pummel the Golden State, the Legislature convened a joint Wildfire Preparedness and Response Legislative Conference Committee, which helped shape SB 901. One issue evaluated by the committee was California's liability scheme for damages associated with wildfires, which numbers in the many billions of dollars. Unlike most states, which limit liability to governmental entities, California has extended its "inverse condemnation" liability to utilities that provide the public with power. Inverse condemnation is an extension of eminent domain law—the power of the federal and state government to take private property for public use. Inverse condemnation provides for compensation where a public project—whether well-intentioned or not—creates private damage.
At a basic level, this means that although the government determines a project, such as a bridge, is for the betterment of the public, if that bridge fails and damages an adjacent home, for example, that person can seek compensation from the government. Over the years, California courts extended this concept to utilities, reasoning that they are quasi-governmental, are granted a monopoly to sell power in California, and thus should be strictly liable for damages when infrastructure from the public provision of power damages private property.
The Legislature and all affected parties fiercely debated this issue, with some arguing a constitutional amendment would be necessary, some arguing the Legislature can correct the courts' interpretations, and some arguing for no change in the law at all. Ultimately, the Conference Committee recommended additional study before addressing this liability change.
With the significant liability facing utilities for the recent fires, this issue may again be at the forefront of the Legislature's collective mind and that of the new Governor.
Rate Recovery of Wildfire Costs. The Conference Committee also evaluated whether the utilities should be allowed to pass along wildfire liability costs to ratepayers. Because utilities are a monopoly and profits are limited by the state, the utilities are granted the right to pass along reasonable costs to ratepayers by submitting such costs to the California Public Utilities Commission (CPUC) through ratemaking proceedings. Ratepayers have argued that they should not bear the burden of these costs. Utilities have argued that they should not be responsible for fire damage that is exacerbated by things like climate change and that there will be no one to implement California's ambitious climate goals should the utilities go bankrupt from fire liability.
Ultimately, ratepayers, utilities, insurers, and environmental groups could not agree on a satisfactory solution and the Legislature did not change the rate recovery scheme. It did not address fires, damage, or rate recovery for fires occurring during or before 2018, except that SB 901 allowed the CPUC to evaluate the financial health of utilities when determining the amount ratepayers should pay for fires occurring in 2017.
For future fires, SB 901 listed certain factors to be considered when determining whether it is reasonable to rate recover for wildfire damages occurring after 2018. In seeking cost recovery for post-2018 fires, if climate change is asserted as a cause, SB 901 requires that "the electrical corporation shall provide the commission with specific evidence and data demonstrating the impact of climate conditions on the severity of the wildfire." For post-2018 fires, SB 901 clarified that the CPUC also can consider the financial health of the utility, the design, maintenance, and operation of its assets, and the contribution of climate change. For 2017 or post-2018 fires, if the CPUC determines such costs are reasonable, utilities can finance the costs at a lower rate by issuing bonds, saving ratepayers the burden of paying higher interest rates. Whether additional changes will be made due to the massive fires in 2018 remains to be seen.
Funds for Fuel Management. SB 901 provided $35 million from the GHG reduction fund for each year through 2023–2024 to the Department of Forestry for healthy forest and fire prevention programs and projects that improve forest health and reduce GHG emissions caused by uncontrolled wildfires. The Legislature appropriated another $25 million for prescribed fire and other fuel reduction projects, including year-round fire crews, and a research and monitoring program for climate change adaptation. Additional funding will likely be necessary to achieve fire reduction goals.
2019 Legislative Issues
The Legislature decided it did not have sufficient information to take action in the short timeline left in the 2017–2018 session on the issues of inverse condemnation and rate recovery for wildfire costs. Additional legislation is expected to be introduced on these issues, as well as additional funding and bills surrounding biomass, fuel reduction, forest management, housing the displaced, and emergency response measures.
Additional forestry regulations and recommendations from the newly created CCWCR will require close attention of the business community.
Wildfire Mitigation Plans. SB 901 also requires each utility to submit a wildfire mitigation plan for review and approval. These plans are expected in early 2019, with plan approval required within three months of submission. Expect significant input from all affected parties on proposed wildfire plans.
CalChamber Position
The California Chamber of Commerce recognizes that wildfires are increasing in severity and intensity. Forest management, emergency evacuation, wildfire suppression, and issues of who pays are complex, fact-intensive, and require consideration of the differing environments and communities across California. California is in a unique position to lead yet again the global discussion on responding to increasingly severe weather events. The state is home to many and varied ecosystems and can serve as an incubator for cost-effective, efficient ideas to respond to climate and wildfire issues.
California Promise: Opportunity for All
---
Climate Change/Energy
---
Economic Development
---
Education
---
Environmental Regulation
---
Health Care
---
Housing
---
International Trade
---
Labor and Employment
---
Natural Resources
---
Legal Reform and Protection
---
Privacy and Cybersecurity
---
Product Regulation/Recycling
---
Proposition 65
---
Taxation
---
Tourism
---
Transportation
---
Water
---
Workplace Safety
---
Campaign for California Jobs
---
About CalChamber
---
Candidate Recruitment/Development
---
Pictorial Roster of Elected Officials
---
Recent News
Committees
Staff Contact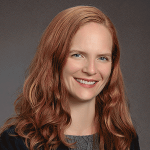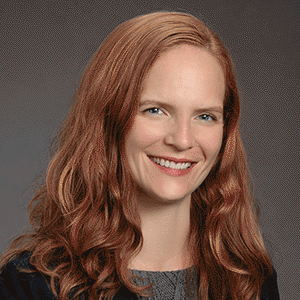 Leah B. Silverthorn
Policy Advocate
Climate Change, Energy, Environmental Regulation, Transportation