California's Equal Pay Laws
New Proposals Should Consider Impact on Existing Progress, Balance
Wage equality for substantially similar work is an easy policy argument that endures overwhelming political favor. In a unique coalition of support, the business community worked with trial attorneys, employee groups, and others to strengthen California's equal pay law in 2016 to address any flaws in the existing law that allowed gender wage discrimination, yet still maintain an employer's discretion to adjust wages for bona fide reasons. Since the enactment of California's Fair Pay Act, there have been several attempts by the Legislature to enact legislation under the guise of "wage equality" that actually could jeopardize the progress made in this area. Accordingly, before supporting any expansion of law in this area that is labeled as "wage equality," the Legislature should consider the progress made and whether any introduced legislation enhances the goal of equal pay.
California's Strong Equal Pay Laws
California's new Fair Pay Act only went into effect on January 1, 2016, as a result of Governor Edmund G. Brown Jr. signing SB 358 (Jackson; D-Santa Barbara). SB 358 sought to achieve a balance between eliminating wage disparity for substantially similar jobs, while still maintaining an employer's ability to determine wages using objective, nondiscriminatory criteria. The intent and purpose of SB 358 was to reform California's equal pay law to ensure equal pay for substantially similar work.
SB 358 acknowledged that a pay differential could be legally justified for numerous reasons, including an employee's education, training, work experience, performance, shift differentials, geographical location, etc. (See Senator Hannah-Beth Jackson's letter to the Senate Daily Journal on SB 358, dated May 26, 2015.)
This was not the only legislative effort in recent years to remedy the gender wage gap. In 2017, California passed AB 168 (Eggman; D-Stockton). AB 168 prohibits all employers, including state and local governments, from seeking salary history information about an applicant for employment. The stated purpose of the bill was to stop the perpetuation of wage inequality.
Shortly following these bills, businesses made significant efforts to re-evaluate their pay practices to ensure all employees were paid the same for substantially similar work, even when there was no sign or presumption of unlawful pay practices. Although this process was extremely time consuming and even expensive because every employee's rate of pay had to be analyzed meticulously and compared with all other employees holding "substantially similar" positions, the response by employers was certainly what the Legislature had hoped.
California's Pay Equity Task Force
The California Commission on the Status of Women and Girls launched the California Pay Equity Task Force in 2016. The task force was formed in an effort to engage diverse interests, facilitate thoughtful discussion, and provide helpful guidance on SB 358, which revised the Equal Pay Act.
The task force consists of 19 individuals from various sectors, including policymakers, legislators, enforcement agency representatives, human resources professionals, legal experts, labor representatives, business advocates, and academics. The California Chamber of Commerce is a member of the task force, which is in place to provide guidance to employees and employers, as well as workplace compensation policies that can lead to successful compliance with the Fair Pay Act. The task force is supposed to release its final report in early 2019.
California's Gender Wage Gap Is Improving
California's Fair Pay Act remains one of the most protective equal pay laws in the nation and, according to new statistics from the U.S. Census Bureau, California is tied with New York and the District of Columbia for the narrowest wage gap in the country. California's wage gap has improved nearly 5 cents since the enactment of the Fair Pay Act. Although that might not seem like a large jump, it is a significant improvement in just a few years.
Study Suggests Choices, Not Sexism, Explain Gender Pay Gap
Although California has taken significant steps to improve the gender pay gap based on the assumption that the gap persists because of sexism, a recent study conducted by Harvard University economists suggests that choices, not sexism explain the gender pay gap. See The Editorial Board, "Parsing the Gender Pay Gap," Wall Street Journal, November 22, 2018.
The study evaluated the earnings of union employees of the Massachusetts Bay Transportation Authority. The reason union employees were analyzed was that male and female workers with the same seniority have the same options for scheduling, routes, vacation, and overtime. "Under such rigid work rules even a sexist boss or manager would have little ability to give men preferential treatment." See "Parsing the Gender Pay Gap."
Yet, even under these circumstances, female train and bus operators earned less than men. According to the study, "male train and bus operators worked about 83% more overtime hours than their female colleagues and were twice as likely to accept an overtime shift on short notice." See "Parsing the Gender Pay Gap." The study also found that women, especially single mothers, value both free time and consistency much more than their male counterparts. Notably, other studies have indicated similar findings.
Recent Legislative Attempts to Expand Fair Pay Act Undermine Progress Made Regarding Equal Pay
Despite California's progress, there have been multiple attempts by the Legislature to expand California law regarding "wage equality," even though such proposals could actually undermine progress made.
In 2017, just a year after SB 358 went into effect, Assembly Member Lorena Gonzalez Fletcher (D-San Diego) introduced AB 1209, which was vetoed by Governor Brown. Thereafter, in 2018, Senator Hannah-Beth Jackson (D-Santa Barbara) proposed SB 1284, which was held in the Assembly Appropriations Committee.
Both bills would have created a false impression of wage discrimination or unequal pay where none exists and, therefore, subjected employers to unfair public criticism, enforcement measures, and significant litigation costs to defend against potentially meritless claims. For example, both bills required employers to publish wage data based on job titles, even though SB 358 sought to evaluate positions on the actual duties performed. The bills also created privacy concerns for employees and the potential disclosure of their wages without consent.
In vetoing AB 1209, Governor Brown addressed these concerns by stating, "While transparency is often the first step to addressing an identified problem, it is unclear that the bill as written, given its ambiguous wording, will provide data that will meaningfully contribute to efforts to close the gender wage gap. Indeed, I am worried that this ambiguity could be exploited to encourage more litigation than pay equity."
Thus, while these bills were presented as an effort to expand the protections of the act, these legislative proposals actually would have chipped away at its foundation by publicly shaming employers for acts that are not unlawful and requiring the disclosure of confidential personal information.
Regardless of California's overall progress, there is no doubt that additional bills will be proposed under the guise of wage equality this session, given the change in gubernatorial leadership and the super majority of the Democratic Party in both legislative houses.
CalChamber Position
The California Chamber of Commerce supported SB 358 in its final form and worked diligently with the author's office, as well as with the task force, to ensure the intent and balance of employee and employer protections in SB 358 was fulfilled. Additional legislative attempts seeking to expand the Fair Pay Act so soon or address wage equality should be analyzed seriously to determine whether such efforts will maintain the balance achieved in SB 358 and reduce any unlawful wage disparity, or whether those efforts are just using the politically favorable tag of "wage equality" to advance other policy that could undermine the progress made in this area.
California Promise: Opportunity for All
---
Climate Change/Energy
---
Economic Development
---
Education
---
Environmental Regulation
---
Health Care
---
Housing
---
International Trade
---
Labor and Employment
---
Natural Resources
---
Legal Reform and Protection
---
Privacy and Cybersecurity
---
Product Regulation/Recycling
---
Proposition 65
---
Taxation
---
Tourism
---
Transportation
---
Water
---
Workplace Safety
---
Campaign for California Jobs
---
About CalChamber
---
Candidate Recruitment/Development
---
Pictorial Roster of Elected Officials
---
Labor and Employment Bills
Coalitions
Committees
Related Products/Services:
Staff Contact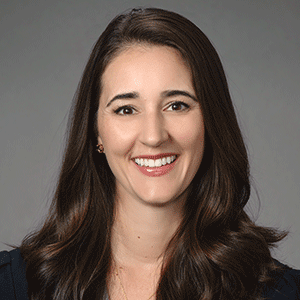 Laura E. Curtis
Policy Advocate
Labor and Employment, Workers' Compensation, Elections/Fair Political Practices