Get the Capitol Insider App for Latest Insights on Lobbying, Current Events in the Legislature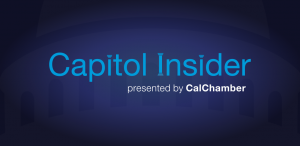 The California Chamber of Commerce launched the Capitol Insider blog this year to provide insights from CalChamber policy advocates and experts on issues under consideration in Sacramento. Now interested readers can download an app from iTunes and Google Play to gain easier access to the blog.
Blog posts provide examples of the wide range of subjects the CalChamber covers, including what makes a bill a job killer, rulemaking by government agencies and more.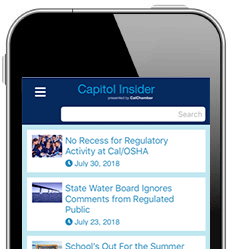 To download the Capitol Insider app, visit www.calchamber.com/mobile.