Impact of Tariffs: A new analysis by the U.S. Chamber of Commerce outlines the state-by-state impact of retaliatory tariffs from China, the European Union, Mexico, and Canada, which have been imposed in response to new U.S. tariffs on imported goods.Send a message to Congress.

$5.6 Billion in California Exports Target in Trade Retaliation CalChamber, July 3, 2018
Overview
California is one of the 10 largest economies in the world with a gross state product (GSP) of more than $2 trillion. International-related commerce (including exports and imports of goods and services, plus investments) accounts for approximately one-quarter of the state's economy. Although trade is a nationally determined policy issue, its impact on California is immense. California exports to over 225 foreign markets.
The California Chamber supports expansion of international trade and investment, fair and equitable market access for California products abroad, and elimination of disincentives that impede the international competitiveness of California business.
2018 NAFTA Negotiations
On May 15, 2018, the California Chamber of Commerce commented again to members of the California Congressional Delegation on the North American Free Trade Agreement, urging Congress to approve a renegotiated North American Free Trade Agreement (NAFTA) quickly in the face of multiple deadlines for adoption of a modernized and rebalanced pact. Top Story – Read Letter – Take Action
Urge President Trump Not to Finalize Stand-Alone Steel/Aluminum Tariff
– Commentary by Susanne Stirling
(May 29, 2018) U.S. and California politics and trade priorities, global connections and the importance of exports were the topics discussed by an international trade expert, a veteran political columnist and an economist at the recent international forum presented by the California Chamber of Commerce.The May 23 forum, moderated by Susanne T. Stirling, CalChamber vice president of international affairs, brought together nearly 200 attendees, including representatives of the business community, CalChamber Board members, representatives of the California consular corps and foreign economic partners, plus representatives of state, local and federal governments.

CalChamber Support for U.S.-South Korea Free Trade Agreement Reaffirmed
On September 5, 2017, the California Chamber of Commerce reaffirmed support for the U. S.-Korea Free Trade Agreement (KORUS) in a letter sent to members of the Trump Administration, including the Secretary of Commerce and the US Trade Representative. The full text of the CalChamber's comments can be found here.
CalChamber International Trade Issues and Priorities
CalChamber Reiterates Trade Priorities for New Administration, Congress, January 24, 2017.
CalChamber Council for International Trade
CalChamber Council for International Trade hosts trade events, forums, and guests.
International Activities
Overview
Cuba Policy Trip
Trade Missions
Awards



Recent News
News and Publications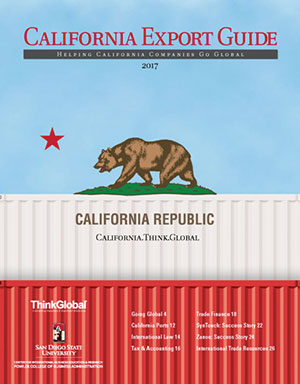 Resources
International Contacts
Councils
Coalitions
International Events
Staff Contact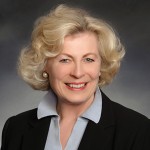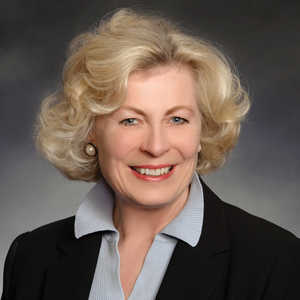 Susanne Stirling
Vice President, International Affairs