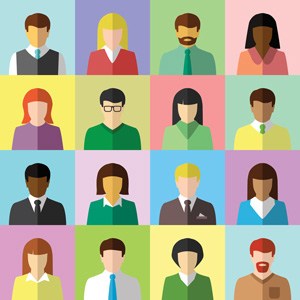 Recorded Webinar Now Available
To help businesses understand the unique pay issues and legal requirements for California, the California Chamber of Commerce is hosting a live webinar on April 19.
When it concerns wage-and-hour laws, California requires more of employers than federal laws and regulations do. Employer compliance goes beyond paying employees minimum wage and overtime.
Failing to comply with California's rules for paying employees can be costly for employers, and it is clear the California Labor Commissioner's Office is enforcing the rules. The total number of businesses inspected increased from 999 in 2012 to 4,506 in 2016.
"With the increased enforcement and the continuing prevalence of class-action lawsuits in California, employers should evaluate their pay practices," recommends Erika Frank, webinar co-presenter and CalChamber executive vice president, legal affairs.
In the webinar, CalChamber employment law experts will review:
California's Fair Pay Act.
Minimum wage requirements.
Overtime pay.
Paying employees for hours worked, including travel time, preparation time, security screenings, on-call and standby time.
Other pay issues, including uniforms, tools and equipment, expense reimbursements, and education and training time.
Paycheck deductions.
Final paychecks.
CalChamber Presenters
Erika Frank, executive vice president, legal affairs, and general counsel, joined CalChamber in April 2004 as a policy advocate and general counsel, leveraging her 10 years of legal, governmental and legislative experience. Named vice president of legal affairs in 2009, she is CalChamber's subject matter expert on California and federal employment law. Frank oversees and contributes to CalChamber labor law and human resources compliance publications; co-produces and presents webinars and seminars; and heads the Labor Law Helpline. J.D., McGeorge School of Law.
Erika Pickles joined CalChamber in 2015 as employment law counsel and a Helpline HR adviser. She previously represented employers in California and federal employment law litigation, class actions, and private arbitration involving a range of workplace-related issues, including wage and hour, discrimination, harassment, retaliation and wrongful termination claims. She also investigated and responded to administrative claims before state and federal agencies, and conducted employment law training seminars. J.D., University of San Francisco School of Law.
Registration
Register online at www.calchamberstore.com or call (800) 331-8877 for more information.
This webinar is optimized for viewing on mobile devices, and it is approved for 1.5 HRCI recertification, SHRM professional development and MCLE credit hours. Webinar purchase includes a recorded version that's available after the live event.