Trade Update - Tuesday, December 13, 2016
Featured Headlines
Top Markets Report Series
Announcing the complete 2016 line-up of the US Department of Commerce International Trade Administration's Top Markets Report Series. The reports are designed to be forward-looking market intelligence that helps exporters determine their next export market by comparing opportunities across borders. The reports provide a detailed assessment of the sector's competitiveness landscape within key markets, as well as the opportunities and challenges facing U.S. exporters in select markets throughout the world.

The entire TMR series has 27 sector-specific reports. Each full report is available for download, or you can download individual components of the reports, such as country case studies or sector snapshots. To discover the Top Markets for your sector, go to http://www.trade.gov/topmarkets/.


UN General Assembly Grants Observer Status to International Chamber of Commerce in Historic Decision
New York, N.Y., December 13, 2016 – In an unprecedented move, the United Nations General Assembly has today granted Observer Status to the International Chamber of Commerce (ICC) – the world's largest business organization representing more than six million members in over 100 countries, according to the United States Council for International Business (USCIB), ICC's American national committee.
The decision – taken by 193 members of the UN General Assembly during its on-going 71st session in New York – is the first time that a business organization has been admitted as an Observer at the UN General Assembly. The list of UN observers is highly restricted and features principally intergovernmental organizations.
CalChamber Companies in the News
FedEx chief urges Trump rethink trade views
Politico, December 9, 2016
Southwest Airlines CEO Sees Post-Election Boost in Demand
American Journal of Transportation, December 8, 2016
Almond Market Update: 2016 Crop Almond Prices Stabilizing
Blue Diamond, December 8, 2016
Trade Policy
From the White House
Trump's cabinet picks: here are all of the appointments so far
The Guardian, December 13, 2016
World Trade Organzation
Dates fixed for 2017 Ministerial Conference in Buenos Aires
WTO members have agreed that the organization's Eleventh Ministerial Conference (MC11) will take place from 11 to 14 December 2017 in Buenos Aires, Argentina.
"Persistent" economic challenges continued to weigh on trade in 2016
Director-General Roberto Azevêdo's annual overview of developments in the international trading system highlights the "persistent" global economic challenges in 2016 that continue to weigh on international trade. The report urges members to work together to ensure that the benefits of trade are more widely spread and better understood.
Trade Agreements
Japan ratifies Pacific trade pact that Trump plans to dump
The Sacramento Bee, December 9, 20166
Transition official: Trump will not rip up NAFTA
The Hill, December 5, 2016
Brazil and Argentina agree to open Mercosur to the world and expand trade horizons
The Foreign Ministers of Brazil and Argentina, Jose Serra and Susana Malcorra, respectively, agreed that Mercosur must open to the world and expand its trade horizons.
MercoPress, December 9, 2016
California
CalChamber Urges President to Sign Landmark Water Legislation
On Friday, the U.S. Senate voted 78-21 to pass CalChamber-supported federal water legislation, the Water Infrastructure Improvements for the Nation Act (WIIN) that will greatly benefit California and the Western United States by promoting a safe and reliable water supply and bringing relief to drought stricken communities throughout the state.
CalChamber, December 12, 2016
After Years of Drama, Farmers Score a Big Win in California Water Battle
The California water bill now ready for the president's signature dramatically shifts 25 years of federal policy and culminates a long and fractious campaign born in the drought-stricken San Joaquin Valley.
The Sacramento Bee, December 10, 2016
Congress Sends Major California Water Policy to President Obama, Despite Sen. Barbara Boxer's Objections
Over Sen. Barbara Boxer's objections, the Senate voted 78 to 21 Friday evening to pass sweeping water infrastructure legislation that changes how much water is pumped from the Sacramento-San Joaquin Delta to San Joaquin Valley farmers and Southern California.
Los Angeles Times, December 9, 2016
More International Articles
European nations will disappear unless they unite, Juncker says
Reuters, December 9, 2016
Trump Says China Will Have to Play by Rules Under New Ambassador
Bloomberg, December 8, 2016
Donald Trump to meet with Silicon Valley tech leaders
The Mercury News, December 7, 2016
Trump Picks Iowa Governor Branstad as China Ambassador
Bloomberg, December 6, 2016
State Exports Rebound in October; Analysts Concerned About Trump Trade Comments
The Sacramento Bee, December 6, 2016
Trump economy poses big risk and potential big reward for California
Los Angeles Times, December 6, 2016
Share Trade Update: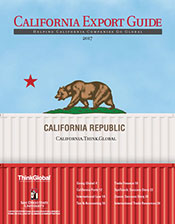 The California Export Guide is published by ThinkGlobal Inc. in partnership with the Center for International Business Education and Research (CIBER) at San Diego State University. The guide provides expert advice and information for exporters.
You can view the entire
Trade Update on our website.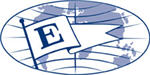 President's Export Award Recipient
Visit CalChamber.com/International for export/import information, trade stats, trade policy, FAQs and more.

Upcoming Events:

2/4/2017
Steps to College Fair

3/12/2017
Connect to Thrive - Impact of Digital Data and Commerce Across the Global Supply Chain

3/27/2017
Asia Pacific Business Outlook Conference 2017

6/18/2017
SelectUSA Investment Summit

California Coalition
for Free Trade
A broad-based group of companies and business organizations working to secure a national free trade agenda.
Join or Learn More
Resources:
California Congressional Delegation Pictorial Roster
California Congressional Committee Assignments
California Legislative Pictorial Roster
Federal Government:
The White House

The U.S. Senate

The U.S. House of Representatives

U.S. Department of Commerce

U.S. Trade Representative
State Government:
Governor

California State Senate

California State Assembly

California Department of Finance

Governor's Office of Business and Economic Development – GO Biz

GO-Biz California Business Portal: A One-Stop-Shop Website for Business Owners



Free eNewsletters
Receive free eNewsletters to help keep you up to date on the laws affecting you and your business. To subscribe to any of the newsletters, visit this link.

Connect with CalChamber
Note: This email is being sent to members of the CalChamber Council for International Trade; CalChamber members with international interests; local, binational and American chambers of commerce abroad; the consular corps; California congressional delegation, selected U.S. and California government officials; and representatives of business and trade associations.

If you would like to be added to the subscriber list for this free e-newsletter, please click here.
To unsubscribe from Trade Update, please email us.
1215 K Street, Suite 1400
Sacramento, CA 95814
916 444 6670
www.calchamber.com/international international@calchamber.com