Leah B. Silverthorn, an experienced environmental litigator, joined the California Chamber of Commerce policy team on May 14. As a policy advocate Silverthorn will specialize in climate change, air quality, energy, environmental justice, and
[...]
The California Legislature has approved Gov. Jerry Brown's $52 billion plan to fix the state's roads through an increase in gas taxes and other vehicle fees. KABC
[...]
SACRAMENTO, CA —  CalChamber President and CEO Allan Zaremberg issued the following statement following tonight's passage of SB 1: "Fixing our roads and improving transportation in the state is critical to California's economy and
[...]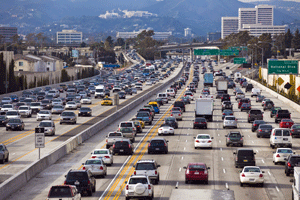 The transportation funding deal reached last week by Gov. Jerry Brown and Democratic leaders has passed its first test in the California Legislature, despite continued opposition from environmental groups over an air quality exemption
[...]
California Chamber of Commerce President and CEO Allan Zaremberg  joined Governor Edmund G. Brown Jr. and legislative leaders yesterday at a news conference at the Capitol announcing a landmark transportation investment to fix roads,
[...]
SACRAMENTO, CA — California Chamber of Commerce President and CEO Allan Zaremberg today released the following statement in response to the road repair and transportation investment package announced by the Governor and legislative leaders
[...]
Following is the text of a letter sent to the Legislature late last week. The damage to our roads and bridges from California's most recent storms merely highlights and underscores the need to invest
[...]
On Friday Governor Edmund G. Brown Jr. announced a series of immediate and longer-term actions to bolster dam safety, improve flood protection and fix the state's aging transportation and water infrastructure. "We are gratified
[...]
California's transportation finance system is running out of gas. Not literally, but the buck or two for each gas station fill-up is getting much less bang than it did a decade ago. The Governor
[...]
Administration Seeking Volunteers to Participate in Pilot Project One of the few recent initiatives to improve California's economic base was left undone when the Legislature recessed this fall without addressing transportation finance. Governor Edmund
[...]
The California Chamber of Commerce and a broad coalition of U.S. businesses and industries are urging ranking members of Congress to support information gathering that will help improve efficiency at U.S. ports. The members
[...]
Cross Posted in Fox and Hounds Daily At a time when California is running far behind making even the basic investments in maintaining our vital infrastructure, a proposed 2016 ballot measure would seriously disrupt
[...]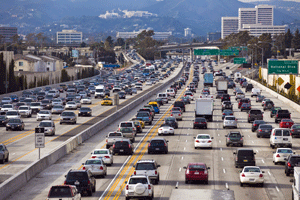 The Senate passed a long-term transportation bill, but with House lawmakers already dispersed for their August recess, the bill will become just one more sticky issue on a jam-packed congressional agenda in the fall.
[...]
Seeking a creative and long-term solution for financing highway and road construction and upkeep, a new commission kicked off its investigation of a "Road User Charge" as a possible replacement for the well-traveled gasoline
[...]
The primary tax source to maintain and improve our state's transportation infrastructure has been eroding for many years. The excise tax paid on each gallon of gasoline does not keep up with inflation, and
[...]